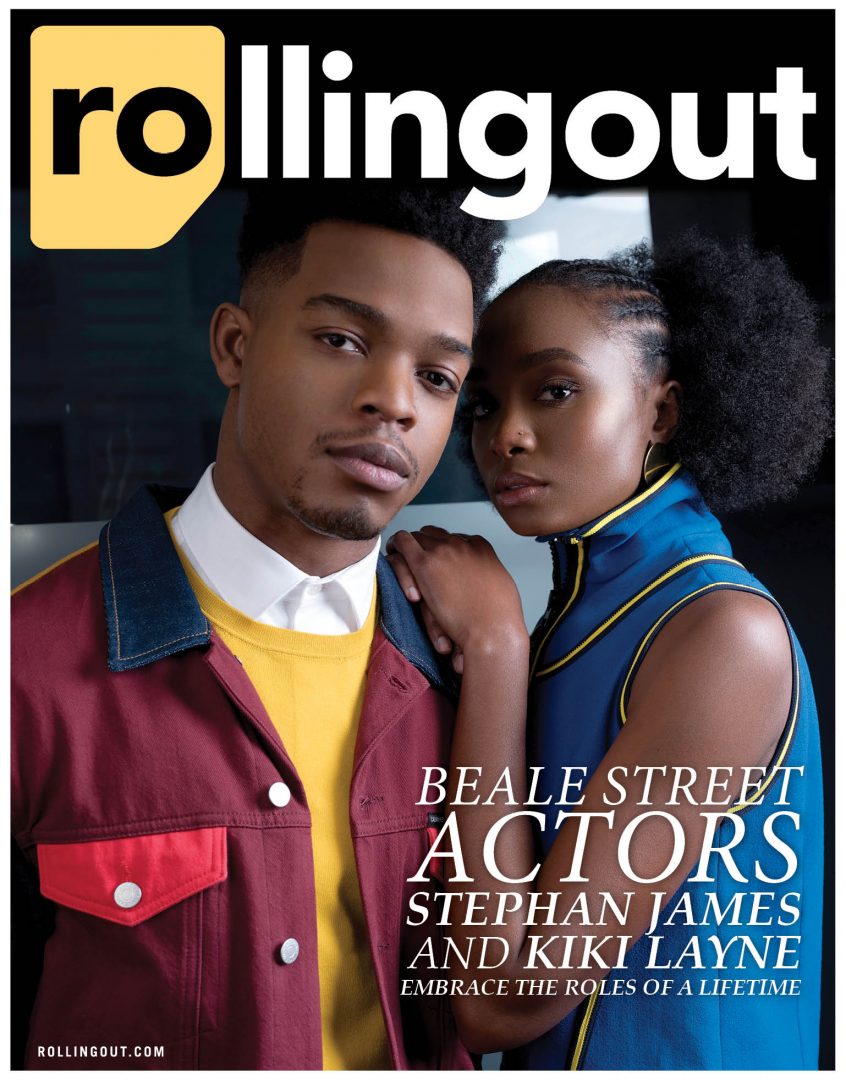 STEPHAN JAMES and KIKI LAYNE are
ALONZO HUNT
and
TISH RIVERS
in the forthcoming film
IF BEALE STREET COULD TALK
which is directed by BARRY JENKINS and adapted from the 1974 novel of the same name by the late JAMES BALDWIN!!!
STEPHAN and KIKI are the cover story for the new issue of
ROLLING OUT Magazine
.
Here are a few interview interludes:
Kiki Layne said;
"I think for us, we knew how important it was for us to establish a connection that would translate on-screen. It was essential for Stephan and [me] to figure out who these characters were because their love for each other is so essential to who they are as people. In order for us to tap into that in an honest way, we knew that we would have to just dive right in and figure out how to drop walls between us that would ordinarily take more time to develop."
Stephan James said;
"We both accepted the importance of the material and were just willing to give ourselves to each other. And also when you have a guy like Barry Jenkins, who helps you break down those walls and helps you find sort of an intimate space despite being on a film set, that can be kind of crazy at times."
Brian Tyree Henry said;
"I really appreciate [Barry Jenkins] giving me the opportunity to be a part of this, especially as it relates to my character, Daniel. The weight of those scenes was pretty amazing. We really get into what it means to be a Black man in America. Even though the film is set in the 1970s, what Daniel is talking about with Fonny could be any Black man in this country today. It could be me having a conversation with my nephew. It could be me having a conversation with my best friend. Daniel is the story of so many people of color, of so many Black men in this country just experiencing this strife."
Barry Jenkins said;
"Mr. Baldwin has many different modes. One of those modes is the protest, the anger. And then there's the lush, the romantic, the hopeful. I think with

If Beale Street Could Talk,

you find the best pairing and balancing of those two things. It was a challenge worth undertaking."
-
CCG