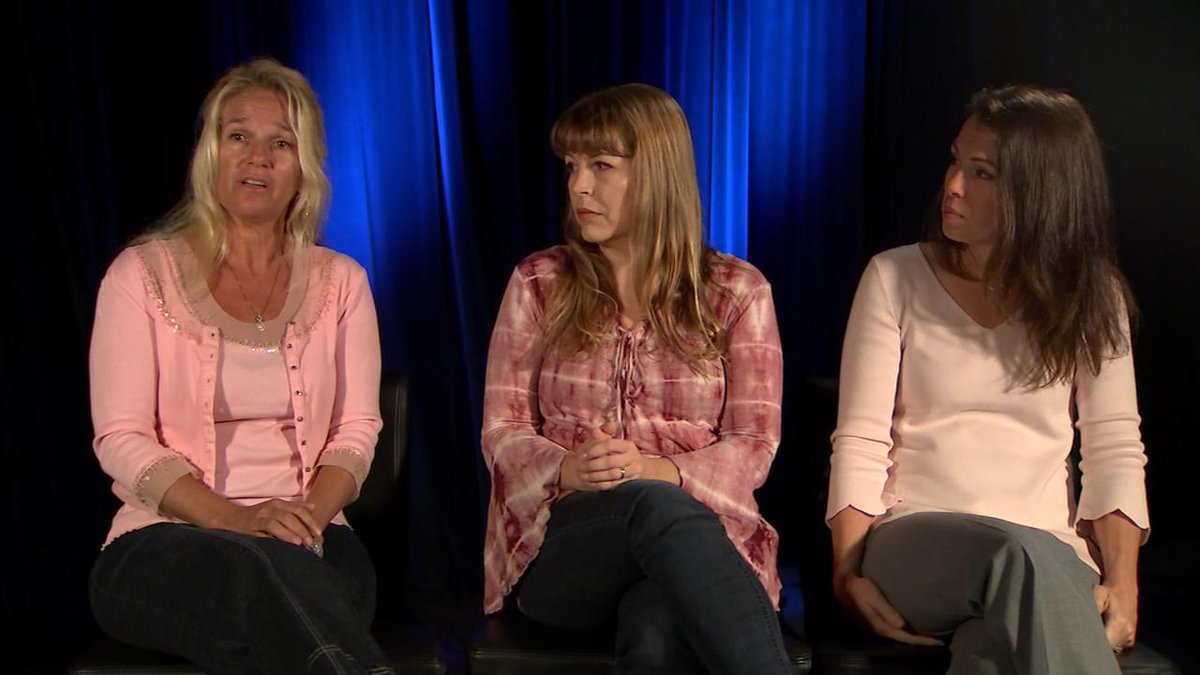 GOOD THURSDAY!!!
LADIES;
At any time within the past 24 hours have YOU taken any time for yourself to Take Off Your Bra?
Are YOU still wearing your bra 24/7/365?
When in the comfort/privacy of your own home, are YOU able to Take Off Your Bra?
At least when you go to sleep for the night, are YOU able to Take Off Your Bra?
When you MUST wear bra, do YOU generally wear a properly-fitting bra>
When was the last time YOU attended a
Professional Bra-Fitting Event?
If YOU are 40 years of age or older, have YOU scheduled your annual
MAMMOGRAM
?
If YOU are 25 or older, do you practice monthly
BREAST SELF-EXAMINATIONS
?
If YOU are 20 or older, do you practice
BREAST MASSAGE
?
Are YOU aware of any Family Medical History of BREAST CANCER, or; ANY type of cancer?
When was your last conversation with your physician about your Family Medical History?
Have YOU ever, or; are you NOW considering getting
BREAST IMPLANTS?
If YOU are unsure about the answers to ANY of the above questions, and; you are in the comfort/privacy of your home, then NOW would probably be a good time for you to TAKE OFF YOUR BRA.
Meet SHERRY JENKINS, TIA SEVERINO, and AMY HANEY, three Metro Atlanta women who had previously never met, but; soon discovered they had a lot uncommon.
They are among the thousands of women who suffer achy joints, exhaustion, memory lapses,and more. Spending countless hours and dollars on countless doctors, they always seemed to arrive at a frustrating head end.
Discovering the Facebook group
HEALING BREAST IMPANT ILLNESS
had them to realize it might have been their Breast Implants that were making them ill.
ABC2 ATLANTA
reports AMY HANEY said;
"I mean I was in bed getting up to go pick my kids up from school and then laying back down because I was so exhausted."
SHERRY JENKINS said;
"I couldn't even lift a gallon of milk, couldn't walk. The pain was unbearable."
TIA SEVERING said;
"It was joint pain, just bizarre joint pain like in my extremities and not being able to function."
All three ladies have had their breast implants removed.
Breast implant illness advocates say there are more than twenty symptoms, including fatigue, numbness, anxiety, depression and panic attacks. Some women feel like they're dying.
The Food and Drug Administration ordered a moratorium on silicone breast implants in 1992 due to safety concerns, but after more studies the FDA allowed them in 2006.
A lawsuit filed in California in February of 2017 alleges that some silicone implants sold by JOHNSON & JONSON: MENTOR are defective and cause health problems for some women.
MENTOR stands by the safety of their silicone implants.
MENTOR said via a statement;
"At Mentor, we are guided by patient safety and science, and patients can be assured that the science and long-term data from multiple clinical studies, including two 10-year, prospective clinical trials, support the safety and efficacy of our FDA-approved breast implant products that have been chosen by surgeons for millions of women worldwide. We adhere to the highest standards of quality and closely monitor the performance of our products. We also continue to support ongoing clinical studies and share updated product safety information with surgeons in our product labeling and with patients in brochures and online as appropriate. The totality of the data and scientific literature continue to support the safety of Mentor's silicone breast implants, and we are defending against the allegations in the lawsuit you referenced."
BREAST IMPLANT ILLNESS is hard to track. Many women who have symptoms don't report them to their surgeon because they don't realize they might be connected to their implants. Researchers want to create a national breast implant registry to track that type of information.
Amy Haney said;
"I've been six months since my surgery and I am ripping carpet on my stairs and pressure washing my driveway and doing things that I couldn't even dream of doing,"
Sherry Jenkins said;
"I'm so happy that I did because I have my life back now,"
Tia Severino said;
"I saw a dramatic difference, within 24 hours for me. It was very dramatic,"
The HEALING BREAST IMPLANT ILLNESS Facebook group has more than 23,000 members and the organizer says 90 percent of them have symptoms
LADIES;
BEFORE going forward with ANY type of surgical procedure, and especially; any type of COSMETIC SURGERY procedure, PLEASE double-check with your Primary Care Physician and do extensive research on potential side effects.
Please. Thank You. You're Welcome.
PEACE, LOVE, And BOUNTIFUL BEAUTIFUL BRALESS THURSDAY BLESSINGS;
-
CCG