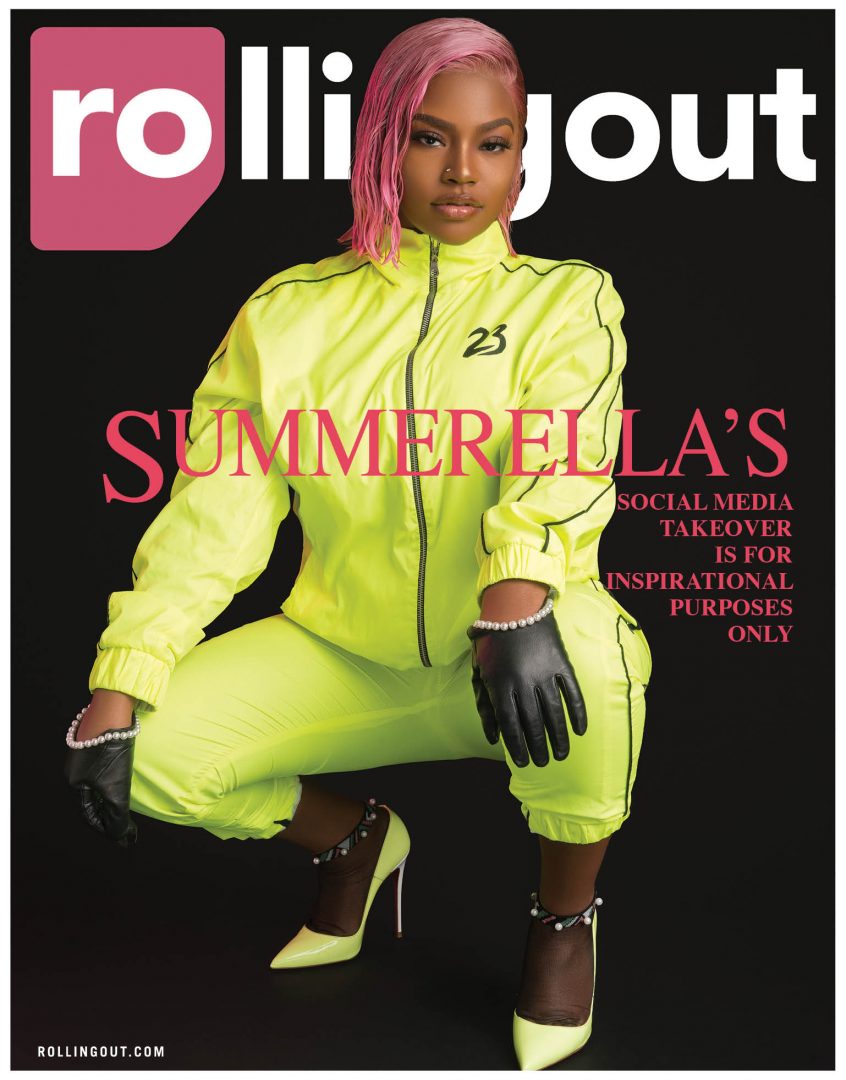 ATLANTA native Singer-Social Media Star SUMMER
SUMMERELLA
BOISSIERE is the cover story for the current issue of
ROLLING OUT Magazine
!!!
Here are a few interview interludes with SUMMERELLA:
What do you enjoy most about social media?
The best thing about social media is you get a chance to make someone's day or make them smile. If a person is sad or going through something, they may not go out of their house or talk to people, but if they go online and see something that makes them smile, they may feel better. You have an opportunity to influence people in a positive way, make them laugh. To me, that's the best thing about social media.
Why do you think your following grew so fast? What do people love about you that makes them want to follow you and support your movement?
I think people love my silly and goofy side. But I think they like that I'm just honest, and they see me and my entire life. It's not just one thing. I'm just honest about pretty much whatever I'm going through at the time. When I released my first single, it went to No. 11 on Billboard with no label and no one behind me, so it was all due to my supporters — aka my best friends — from social media.
Social media is one of the biggest influences on young people today. What message do you want to send young people watching you online?
I want them to see me and realize they should never give up on themselves. It doesn't matter where you are right now. When I first graduated, I was living back at home with my mom. I didn't go to college. I felt like a bum. I didn't know what I was going to do. But even in that state, I didn't give up on myself, and I believe that's what made the biggest difference. I wanted to give up sometimes, but I didn't. I never gave up. That's the message I hope people get when they look at my page.
-
CCG