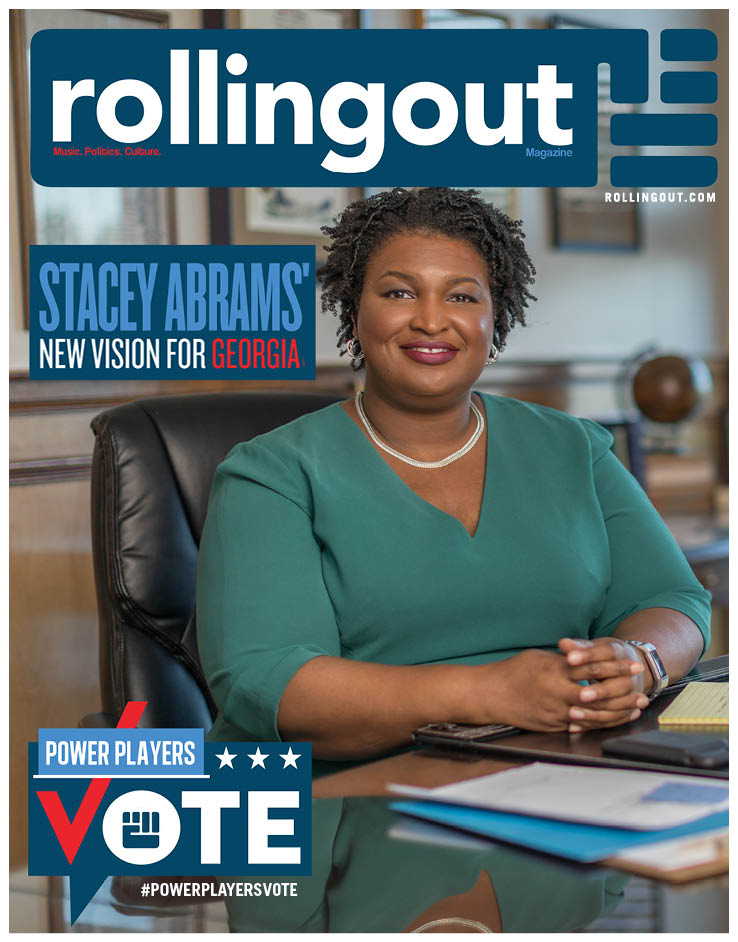 Chocolate-Covered Natural-Haired
BBW former Minority Leader of GEORGIA House of Representatives STACEY ABRAMS is the Democratic Ca`indicate running for GOVERNOR Of GEOGIA and she is the cover story for the
2018 POWER PLAYERS VOTE Issue
of
ROLLING OUT Magazine
!!!
If elected; Gov. STACEY ABRAMS would be not only the first Woman Governor of Georgia, but, the First Black Woman Governor of Georgia, and; the FIRST BLACK WOMAN GOVERNOR Of ANY STATE In The ENTIRE HISTORY of the UNITED STATES Of AMERICA.
STEED MEDIA GROUP/ ROLLING OUT
CEO and Founder MUNSON STEED says;
"State Representative Stacey Abrams represents the new dynamic in our approach to the African American republic. Moving forward, we will look at our community as a republic with representation from each of our states by those individuals who display leadership, courage and economic proficiency with effectiveness and social advocacy from our thought leaders."
"These are the new representatives of the African American republic power players who want to make sure that our community has representation in both political, economic, social and creative enterprises. We have students, politicians, entertainers and dynamic elected officials who have dedicated their lives to making our future brighter and our economic and intellectual capacity stronger. Ms. Abrams is among this group."
The U.S. MidTerm Elections take place this coming Tuesday, November 6, 2018. Most of the polling stations in the state of Georgia will be open 7:00 AM - 7:00 PM EST.
PLEASE make sure that you get out and exercise your constitutional right to vote!!!
-
CCG