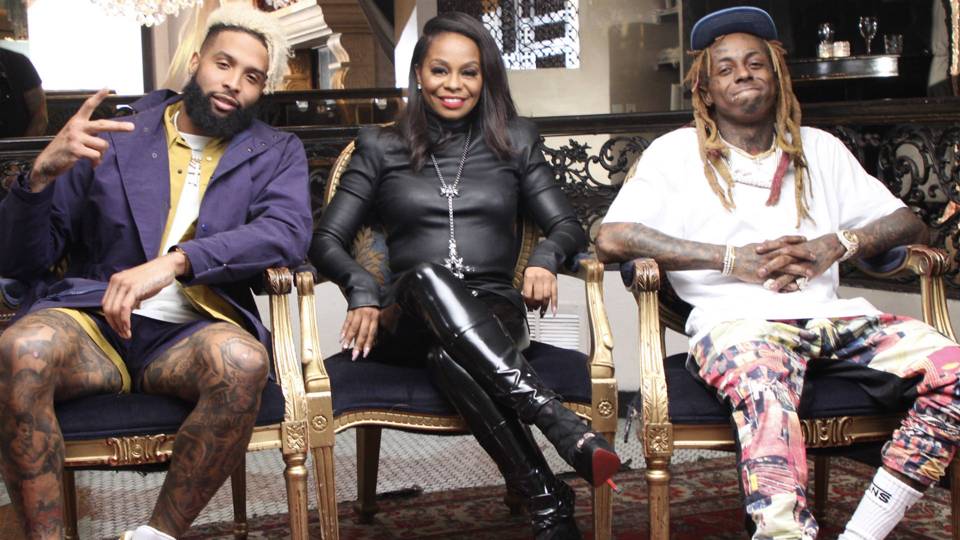 NEW ORLEANS-natives NEW YORK GIANTS Wide Receiver #13 ODELL BUCKRAM Jr. and Rapper-Producer-Skater LIL WAYNE sit down with ESPN: SUNDAYNFL COUNTDOWN Host JOSINA ANDERSON for an in-depth conversation about all things football, music and lifestyle!!!
The pair share their darkest moments of the past year and how they were able to pull through, including the guiding light of family and religion.
OBJ and Lil Wayne go on to talk about the importance of embracing expectations rather than to fear them. In OBJ's case, he says that one of the biggest keys missing from the Giants this season is his teammates' energy on the field and the tendency to make football an individualized sport rather than a team sport.
Despite their differing career paths, OBJ and WAYNE both agree that their fans are what make their day-to-day grind worth it
-
CCG
BSO
PHOTO