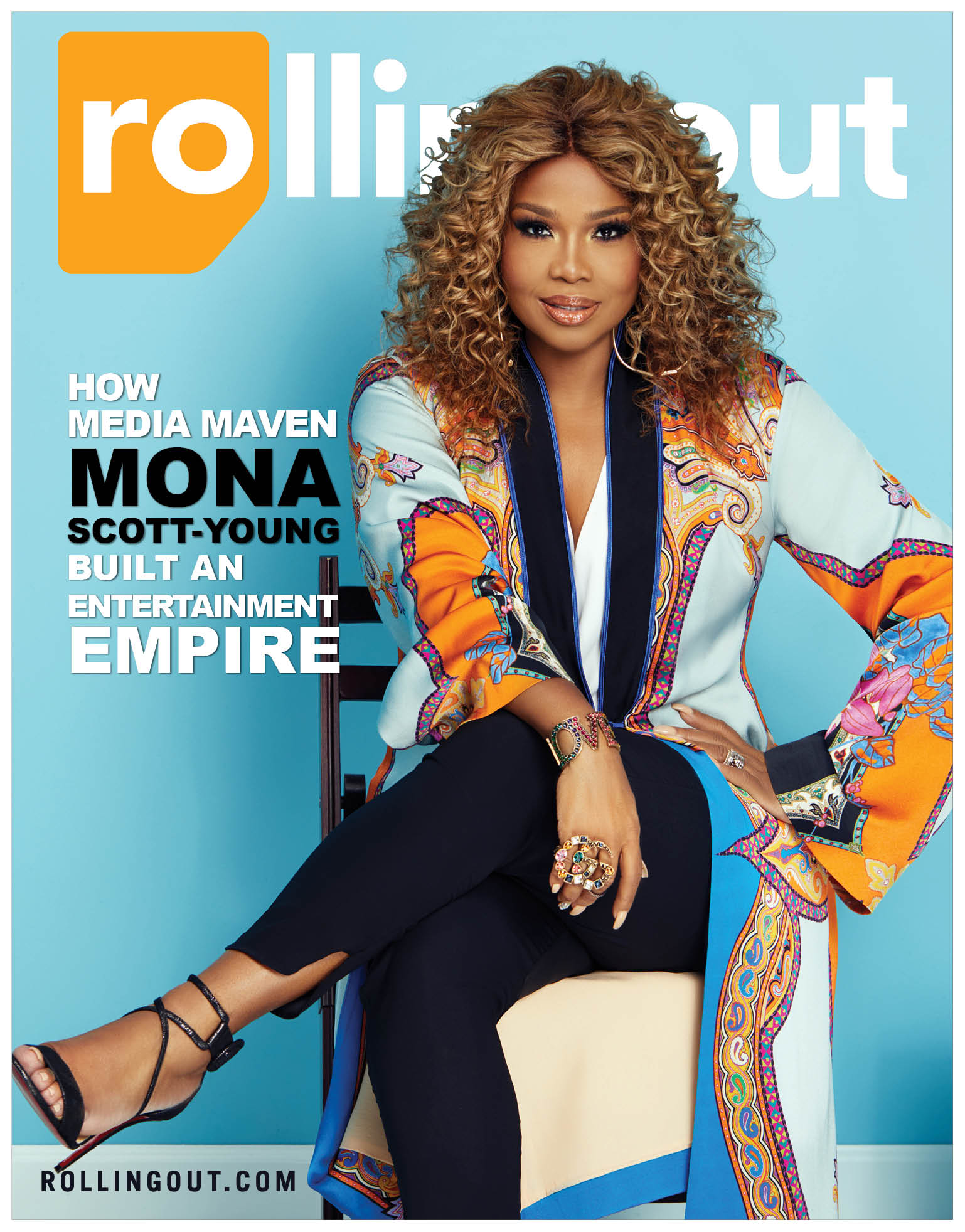 First generation HAITIAN-AMERICAN Queens, NYC-native Media Mogul-TV Executive-Entrepreneur MONA SCOTT YOUNG is the creator of the VH1Reality TV
LOVE & HIP HOP
franchise, was recently here in ATLANTA to be honored at the
RLLING OUT Magazine: R.I.D..E. CONFERENCE 2018,
and, covers the new issue of
ROLLING OUT Magazine
!!!
MONA SCOTT-YOUNG has recently also acquired the new job title of author. Along with Novelist COURTNEY PARKER, she has penned the new novel
BLURRED LINES: A NOVEL
.
Here are some interview interludes:
While at Violator Management, you were a part of a team that found ways to connect urban talent with mainstream opportunities. How were you able to apply those same concepts to the "Love & Hip-Hop" brand and other television programs you've created?
Violator Management was one of the first urban management companies that represented talent in the hip-hop space [and] managed to transition them into mainstream America [with] endorsement deals, product deals, movies, television [and] brand partnerships, and we were very proud of that work.
Moving into "Love & Hip-Hop," I employed a lot of that same understanding of the culture and the audience and how to reach that audience. We also incorporated modern technology and entertainment platforms such as social media. At its core, the process of understanding our consumer base and our culture and how to reach them and create a connection with them was the same. We think that that had a lot to do with the success of "Love & Hip-Hop."
When you were younger, who were your mentors, and how important were those examples to
your success?
When I was younger, I didn't have a clear path or a vision for what I wanted to do. But I did have an incredible example in my mother of a strong woman, who despite the limitations of her background, was able to navigate life and create her own opportunities and provide for her family.
You call yourself an entrepreneur, is it important to you that people understand you created the space you reside in today?
I call myself an entrepreneur because I spent many years as a music manager. Although that was a very specific job title, it spanned a broad spectrum of responsibilities and allowed me to navigate a lot of different worlds. Whether they were music or television or corporate America or product sponsors and partnerships, I realized that there was always an opportunity for me to utilize my very specific skill sets and brand presence in the urban space to create lanes, income opportunities and revenue streams that might not otherwise be there for people who did not have the same experiences or that same access.
The #MeToo movement exposed blatant sexual misconduct in the entertainment industry. As more women have courageously come forward to voice their complaints and tell their stories, do you think the movement has leveled the playing field for women?
I think the Me Too movement absolutely leveled the playing field in terms of women's voices finally being heard. There's been a demand for respect that can no longer be ignored. … It's disheartening that there are so many women [who] had to come forward with those experiences that they've had, but it's great that they are able to feel a safety in numbers that allowed them to tell their stories and to free themselves of the burden of carrying that around in secret.
Do you have anything that you haven't done that you are inspired to work toward?
There are a lot of things that I haven't done that I'm inspired to work toward. That's a big part of my hashtag, living my best life. … Every day challenging myself to see what else I can do.
-
CCG