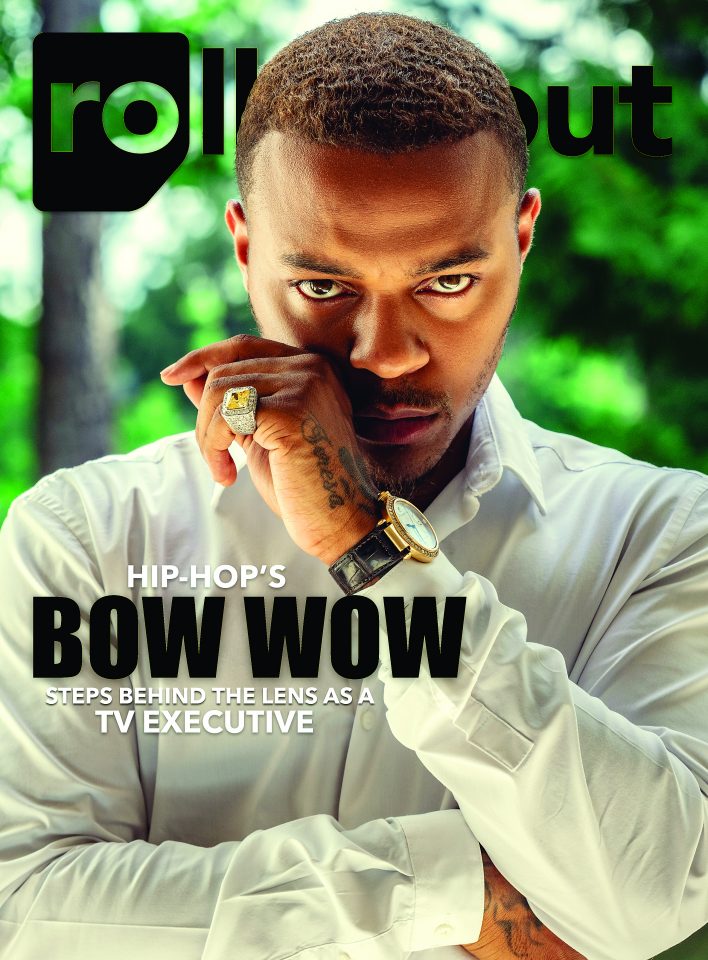 Rapper-Actor-Reality Star SHAD
BOW WOW
MOSS
Steps Behind the Lens As A TV EXECUTIVE
as one of the executive producers for WE TV Reality TV series
GROWING UP HIP HOP
and is the cover story for the new issue of
ROLLING OUT Magazine
!!!
Here are some interview interludes:
On his perspective on the relevance of Social Media:
"Social media is the wild, wild, west. People get caught up thinking what they see on Instagram is real. But it's not. It's like something can look crazy online but it's totally different when you're out among the people. When the Bow Wow challenge happened, everyone was saying what they were saying online, but when I went out to the clubs, at the airport, to parties it was all love. None of that social media s— shows up when you're out in the actual world. I don't get caught up in social media like that,"
On his infamous #BowWowChallenge:
"Everybody does it. I'm just the one that got called out. You can pay for membership to have access to a seat on a private jet and a lot of these dudes do that. I'm definitely not the only one doing the private jet thing, but it's more than that. N—–s come by my house see a new pair of shoes and ask to hold them and take a pic to post it to the 'Gram. They may ask me not to post them for a day or something … everybody does it,
On his relationship with his mother:
My mom and I have a good relationship and I think that's one of the reasons you never heard about me doing anything stupid or wilding out like other celebrity kids. She keeps it 100 and always has."
On if he misses not having had a more traditional childhood:
"I didn't miss having a childhood because I was doing things that other kids wanted to be doing. This business isn't for kids; you are treated like an adult. If I wasn't in the club, I was outside the club interacting with all the other people that were there. When I was fourteen, kids my age were looking up to Michael Jordan. I was spending the night at his house with his kids, so no I don't think I missed out on anything. I got a chance to do things that most kids would dream of."
On how now having a daughter has changed his life:
"Having a daughter changed my life. It changed the way I look at the future. It changed how I interact with women. She made me a better person," he said. "If there are girls around, I'm always trying to make sure they are OK — like make sure she has a way home, see if she's hungry, make sure she's good. I didn't think that way before my daughter. I heard people say having a daughter changes you and it definitely did."