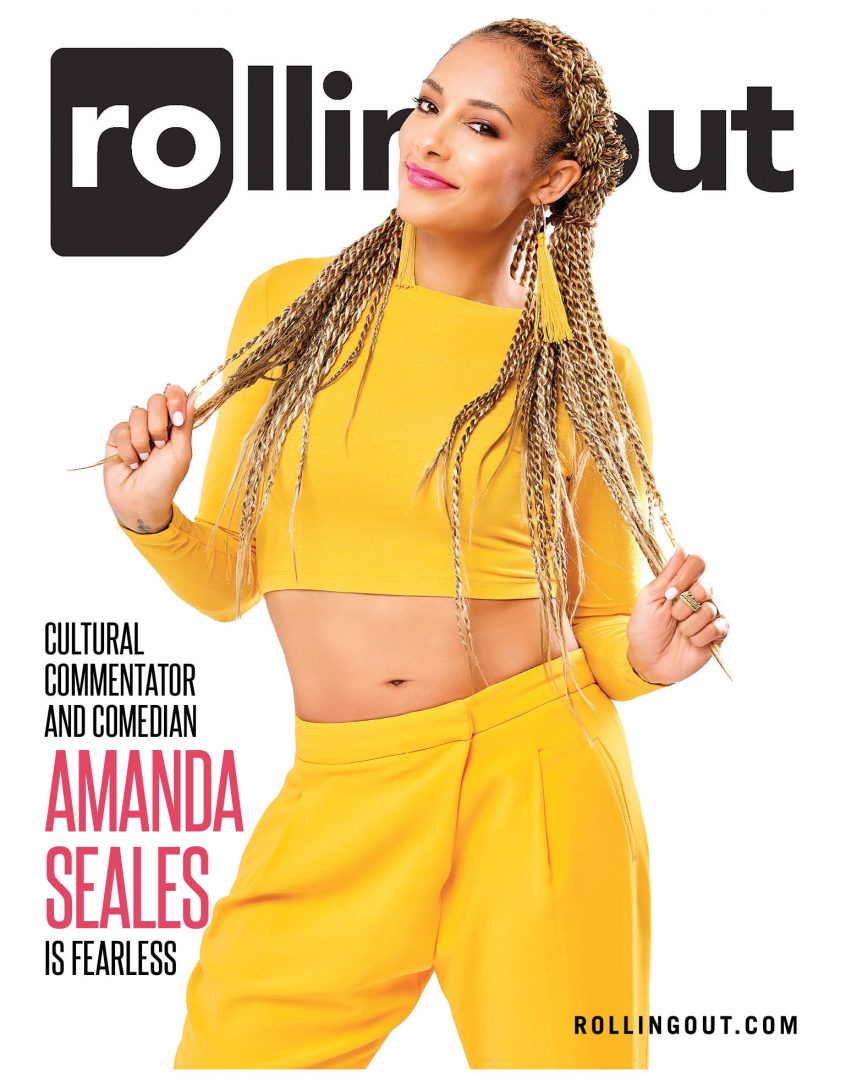 Comedian-Actress-Game Show Host AMANDA SEALES starred in
NICKELODEON
sitcom
My BORTHER And ME
, was VJ
AMANDA DIVA
on
MTV2
, currently stars on
HBO
series
INSECURE
, and is the cover story for the new issue of
ROLLING OUT Magazine
!!!
Here are some interview interludes:
On the effect of the viral video of her fearless confronting CAITLIN JENNER about WHITE PRIVILEGE:
"It was a unique experience to see what happened with Caitlyn Jenner going viral because it allowed a lot of folks to have a connectivity to Amanda the person, and I think [for] a lot of actors that's not really a factor for them. But for comedians, that's actually really important to us because your point of view is really like the crux of your comedy. But also for me, as an educator, as somebody who is about excellence, who is about women's rights, etcetera, it very quickly got people hip to not only my point of view but [also] that I ain't afraid.
"I think we need more folks that are fearless in that way, and I was happy to be able to give folks inspiration. And the reason it changed my life is because when you give folks inspiration, they will come and tell you, and so it becomes different than 'ain't you on that' and it turns into 'Amanda Seales, I appreciate you' and that's just a different love and exchange."
On her show SMART, FUNNY, & BLACK:
"Smart Funny and Black is basically a live Black pop culture game show that I created. We have a live band. We have two contestants that we call Blacksperts. They come on stage and compete in games that I've created that test their knowledge of Black culture, Black history and the Black experience."
"I reached the point [in my career] where it was like make something dope and make something for the people. With 'Smart, Funny and Black,' I was able to do that and then have a third part where it serves [its purpose] economically."
On signing on with ISSA RAE for her HBO series INSECURE:
"Issa had already done 'Awkward Black Girl.' That had also impacted the culture. So I think that it was really just a matter of time that she was going to make something new that would do that even more. And Issa is somebody who is very much about just keep working, keep working, keep working,"
On what currently keeps her motivatedL
"I just love being able to create and make things that inspire and that make people laugh, and my motivation to keep going is to make more opportunities to do that."
"My goal is to just have options."
-
CCG