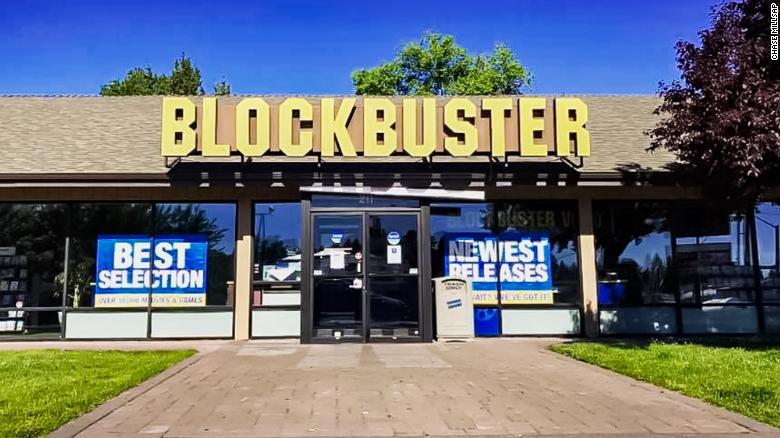 Once Upon a Time in America...
BLOCKBUSTER MOVIES
had over 9,000 stores speadout across the USA!!!
However; the movie-rental titan will soon be down to just one lonely store. There are two stores remaining in the cities of ANCHORAGE and FAIRBANKS, AK, that will be closing sometime next month.
That leaves only the store in BEND, OR, as the LAST BLOCKBUSTER STORE In AMERICA,
NEW YORK TIMES
reports following bankruptcy proceedings in 2013,
BLOCKBUSTER
closed its last few hundred corporate-owned stores, but; privately-owned franchises that license the BLOCKBUSTER brand were able to remain afloat.
In ALASKA, difficulty fetting WiFI or broadcast reception signals helped keep the brick-and-mortar stores in business.. However; Thursday the managers of the Anchorage and Fairbanks stores posted to
Facebook
that they would be closing their stores and selling their respective inventories.
ESQUIRE
reports BEND, OR, Blockbuster Manager SANDI HARDING stated;
"We still have that core group of customers that know we're local, are very loyal and come in every week.

Everyone's tired of sitting at home on their phones and their laptops and not having any personal interactions."