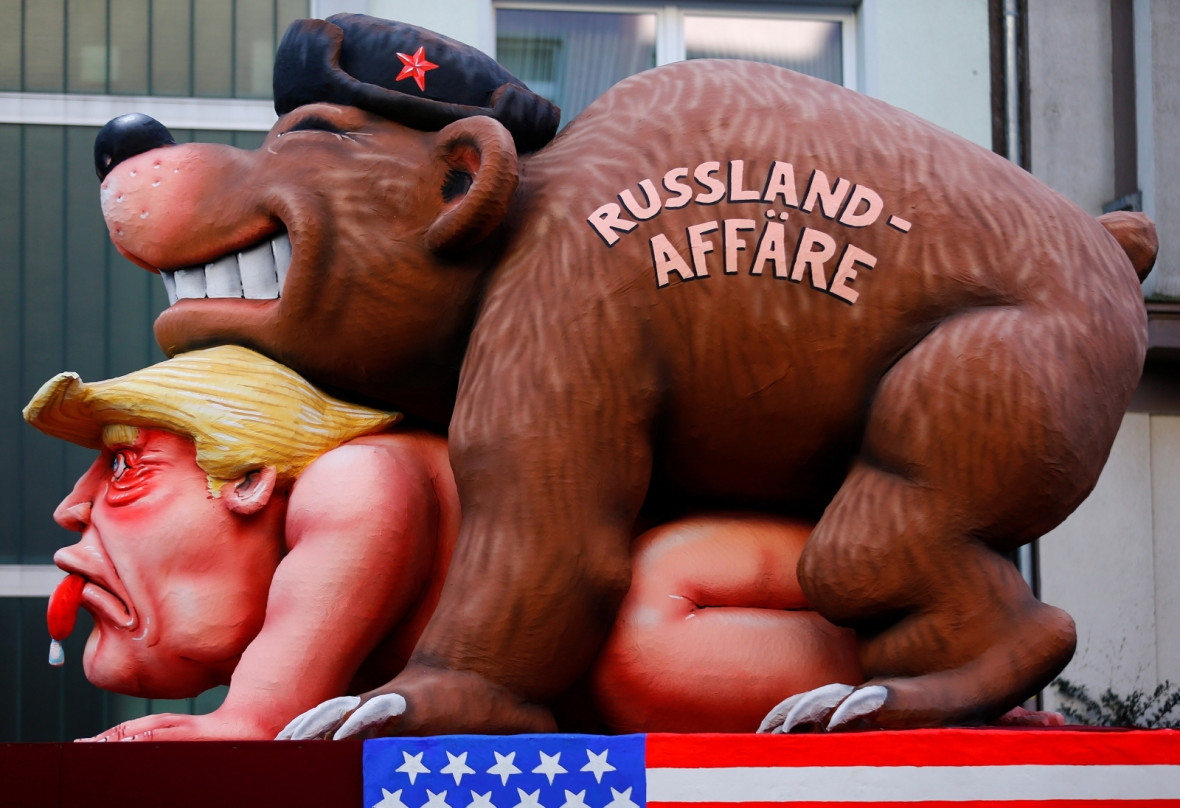 Each year just before the beginning of the Lenten Season, the city of Dusseldorf, Germany has a show of
Rosemontag
(Rose Monday) celebrations that includes a parade featuring politically satirical parade floats!!!
ROSEMONTAG 2018
featured this one particular float of a naked President DONALD TRUMP being aggressively mounted by the
RUSSIAN BEAR.
On the sides of the bear was the message
RUSSLAND - AFFARE
(RUSSIA AFFAIR/ RUSSIA SCANDAL).
INTERNATIONAL BUSINESS TIMES
reports there also was a float of GERMAN Chancellor ANGELA MERKEL as a
Black Widow Spider
with the message
NEXT, PLEASE
, as was an enactment of BRITISH Prime Minister THERESA MAY giving birth to an extremely deformed baby with the message
BREXIT.
ROSE MONDAY 2018
also had TRUMP on a float with NORTH KOREAN President KIM JUNG-Un. Both leaders were in diapers, and, appeared to be having some type of
Measuring Contest
It seems they are attempting to discern who has the largest appendage protruding from their diapers.
-
CCG