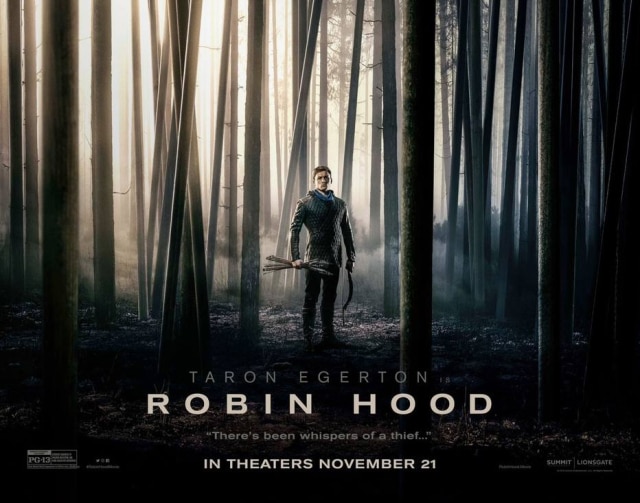 Get ready for
HOLIDAY SEASON 2018
with a fresh adaptation of the timeless telling of the tale of
ROBIN HOOD
!!!
TAREN EXERTION is ROBIN Of LEXLEY, a war-hardened Crusader while JAMIE FOXX is LITTLE JOHN, his best friend and a Moorish commander who band together to mount an audacious revolt against the corrupt English crown in a thrilling action-adventure packed with gritty battlefield exploits, mind-blowing fight choreography, and a timeless romance.
ROBIN HOOD - CAST
:
Will YOU be going see
ROBIN HOOD
???
ROBIN HOOD is scheduled to open Friday, November 21, 2018.
-
CCG
JASMINE BRAND