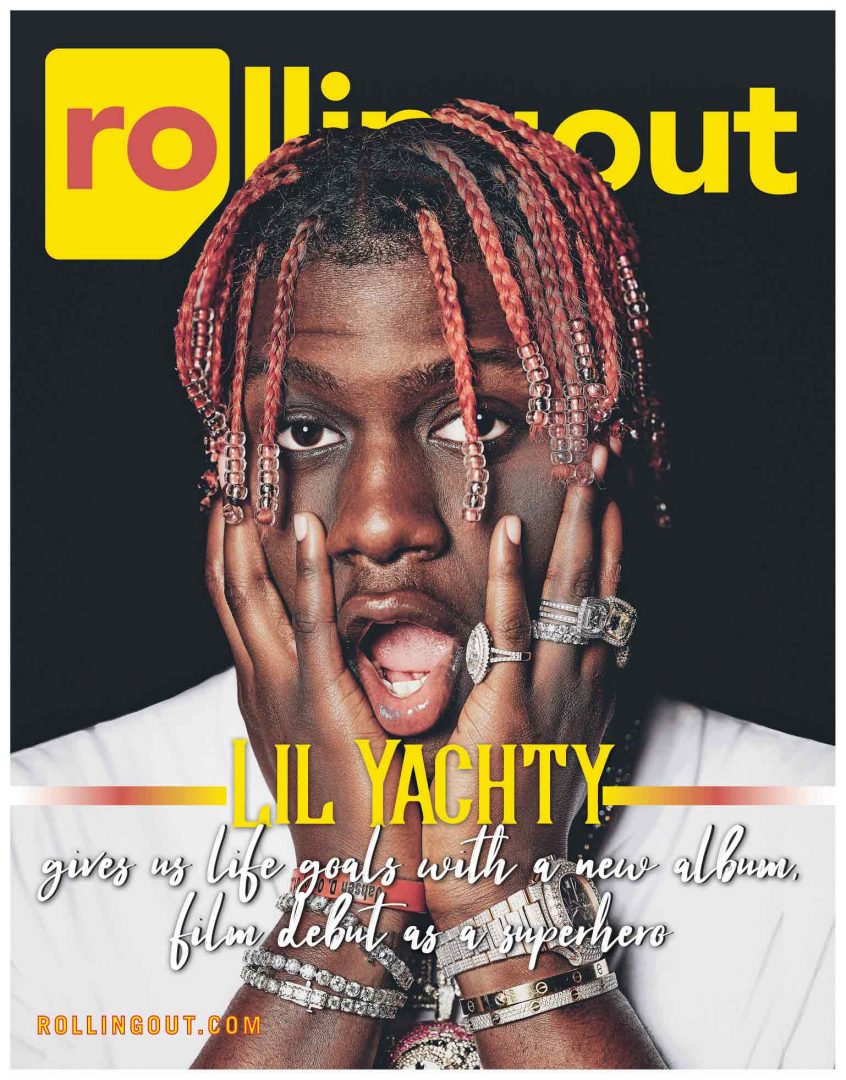 ATLANTA-born NEW YORK CITY-bred Rapper Singer LIL YACHTY has recently released his second studio album
LIL BOAT 2
, has a role in upcoming movie
TEEN TITANS GO! To The MOVIES
, and is the cover story for the new issue of
ROLLING OUT Magazine
!!!
Here are a few interview interludes:
On the cost of fame sometimes meaning a loss of privacy:
"People don't really respect you, or they have respect for you but sometimes your fans — whether [it] be on accident or on purpose — they'll lose respect for you as a human being and as a normal person. They treat you as if you are a different kind of human or life form when you are a celebrity — as if we don't breathe the same air, or we don't bleed the same, and I hate that. I really hate that."
On things he sometimes wishes fans would consider:
"Like when you're with your family at the table, or [you're] just trying to shop, or [you're] just trying to enjoy an amusement park or whatever. They tend to [not be] respect[ful]. They want what they want. They want their picture, or they want their Snapchat video. They want to touch you, and they won't say, 'Hi,' or anything. They'll just touch you, and they don't care that you're saying grace or you're having an important conversation with your mother. They just want their picture, and they'll excuse themselves for interrupting, but … they say, 'Hey, I'm sorry for interrupting,' but it's like they're not really sorry."
On which is more important, Money, er Power:
That's a powerful question. You know, I don't know. I [would] have to take time and weigh my options. I really don't know. That's an important question.
On MARTIN vs FRESH PRINCE Of BEL-AIR:
"Martin" for me.
-
CCG