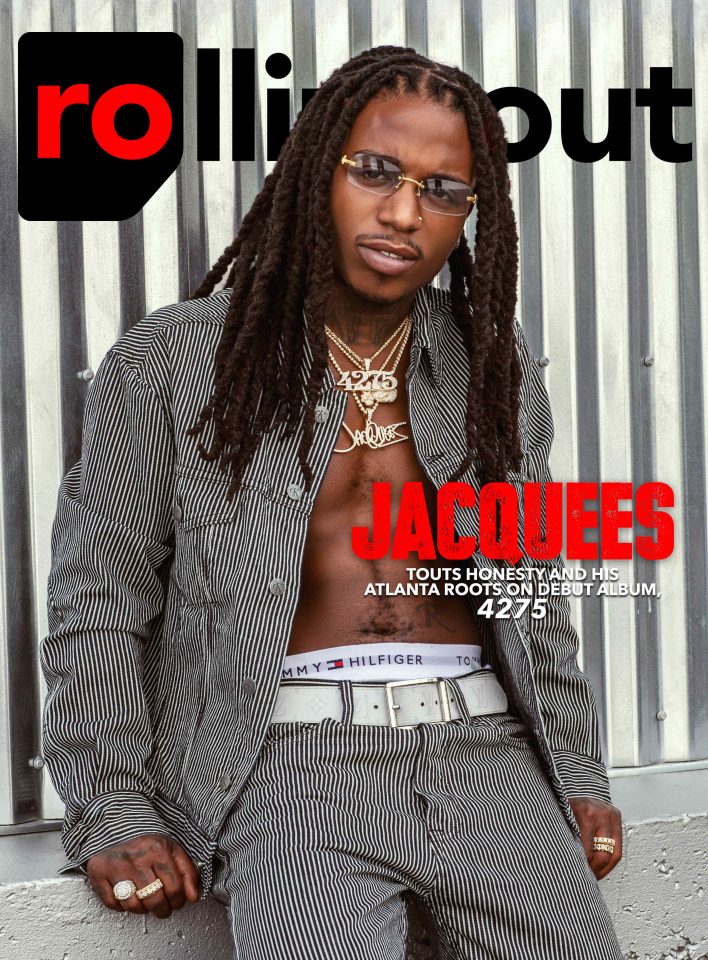 ATLANTA-native
CASH MONEY RECORDS
R&B Singer-Songwriter JAQUEES is the cover story for the current issue of
ROLLING OUT Magazine
!!!
Here are a few interview interludes:
On his musical inspirations:
"My inspirations growing up were Michael Jackson, the Jackson 5, David Ruffin, The Five Heartbeats, even though it was just a movie, Genuine, Usher, Trey, Jodeci, Silk, Jagged Edge, 112, Ace Town," Jacquees said, his smile widening with every mention of a musical great. "[My mother] used to love Ron Isley. I love Lauryn Hill and Erykah Badu."
On music becoming his mission in life:
"Once I won the talent show, people just started saying, 'Oh, he's going to be a star,' and then I started believing I could be a star, and took it from there."
"Teachers used to ask me about my Plan B" if music didn't work out. I told them I didn't have one. I'm not telling the kids not to have a Plan B. I played football and my academics were good. I graduated in the top 10 percent of my class. I always knew I could fall back on my academics, but as far as the dream, I had one goal, and it all started at 4275."
On the current State of R&B:
"I feel like the current state of R&B is dope. feel like [there are] a lot of dope artists out. I feel like it's something missing though, but it's coming with me. 'B.E.D.' made you reminisce because I sampled Avant, then I came back with 'At the Club,' and now with 'Inside.' I'm in that lane of a true R&B vibe of singing. At one of my last shows, the system went out but I kept going, and the fans and I sung together."
On his own status as a star:
"People used to ask me, 'Are you a star?' And I used to say, 'I don't know,'" he shared. "But now if you ask me, I'll say, 'Yes.' That is not to be cocky, but I feel good about who I am and as an artist. I feel good about my work. I get in the car and listen to the radio, and I have so many features. That came from me working hard and staying down. I just feel good about everything that's about to happen."
-
CCG