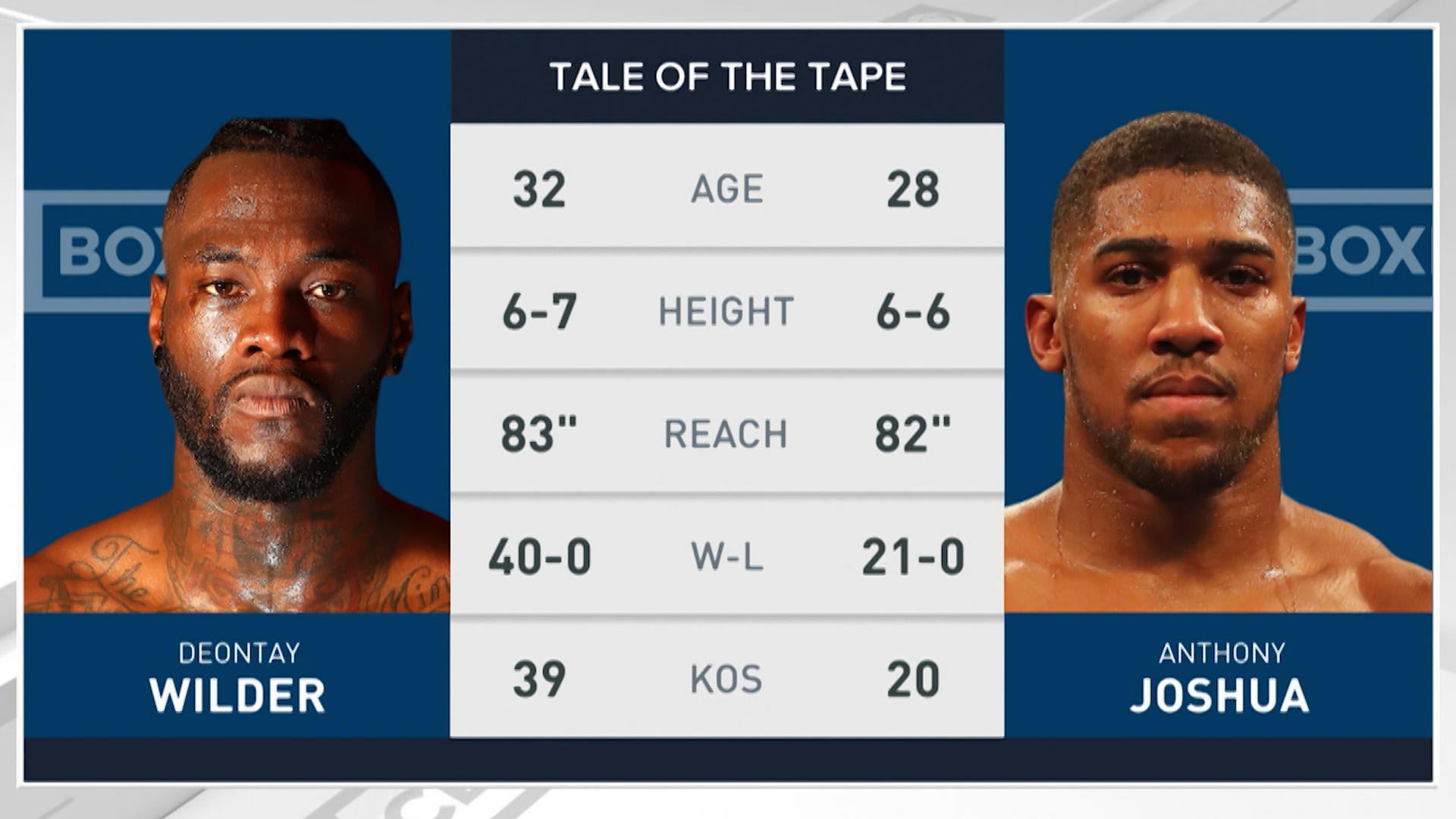 Prepare yourselves for what promises to be the biggest
world heavyweight championship
tile fight that has taken place in a very long time!!!
Undefeated TUSCALOOSA, AL native WORLD HEAVYWEIGHT BOXING Champion DEONTAY WILDER and his team have communicated to also undefeated UK native WORLD HEAVYWEIGHT BOXING Champion ANHONY JOSHUA and his team that they have accepted their terms for an upcoming
WORLD HEAVYWEIGHT BOXING UNIFICATION CHAMPIONSHIP MATCH.
ESPN
reports JOSHUA Promoter EDDIE HEARN offered to WILDER and his team the terms of a unification title fight in the UK, that would be a part of a
two-fight deal
, with a subsequent rematch taking place in the USA.
SHELLEY FINKEL is Deontae Wilder's co-manager.
SHELLEY FINKEL said;
"We have agreed to the terms that Eddie has put out to us for a fight in the U.K.. Deontay has accepted his terms to fight in the U.K. Deontay sent an email to Joshua (Sunday) night and I sent one today to Barry Hearn and Eddie telling them that we officially accept the offer to fight under the terms they gave us and to send us the contract," Finkel said. Finkel said that the offer is a two-fight deal with terms also agreed to for a rematch that would take place in the United States."
-
CCG
BSO
PHOTO