The hatchback combines the spaciousness of a sedan with the convenience of a station wagon and the sporty style of slightly more utilitarian sports car!!!
For the owner, it is a handy ride whether running errands, hauling cargo, or, date night; the hatchback is a sweet ride.
Courtesy of the really good folks over at
CAR And DRIVER Magazine
here is your
CCG TOP 10
from the
CAR And DRIVER - 2018 BEST AFFORDABLE HATCHBACKS
:
1.
2018 CHEVROLET BOLT EV
(photo above)
Quick on its feet and fun to drive, the Bolt EV gives Tesla a run for its money. A floor-mounted battery powers a 200-hp electric motor; in our testing, we recorded 96 MPGe and a 75-mph highway range of 190 miles. It rides well over rough roads and acceleration is great, launching the car to 60 mph in 6.5 seconds. The cabin has a 10.2-inch touchscreen and a driver-facing 8.0-inch digital gauge cluster. Apple CarPlay, Android Auto, and 4G LTE Wi-Fi are available.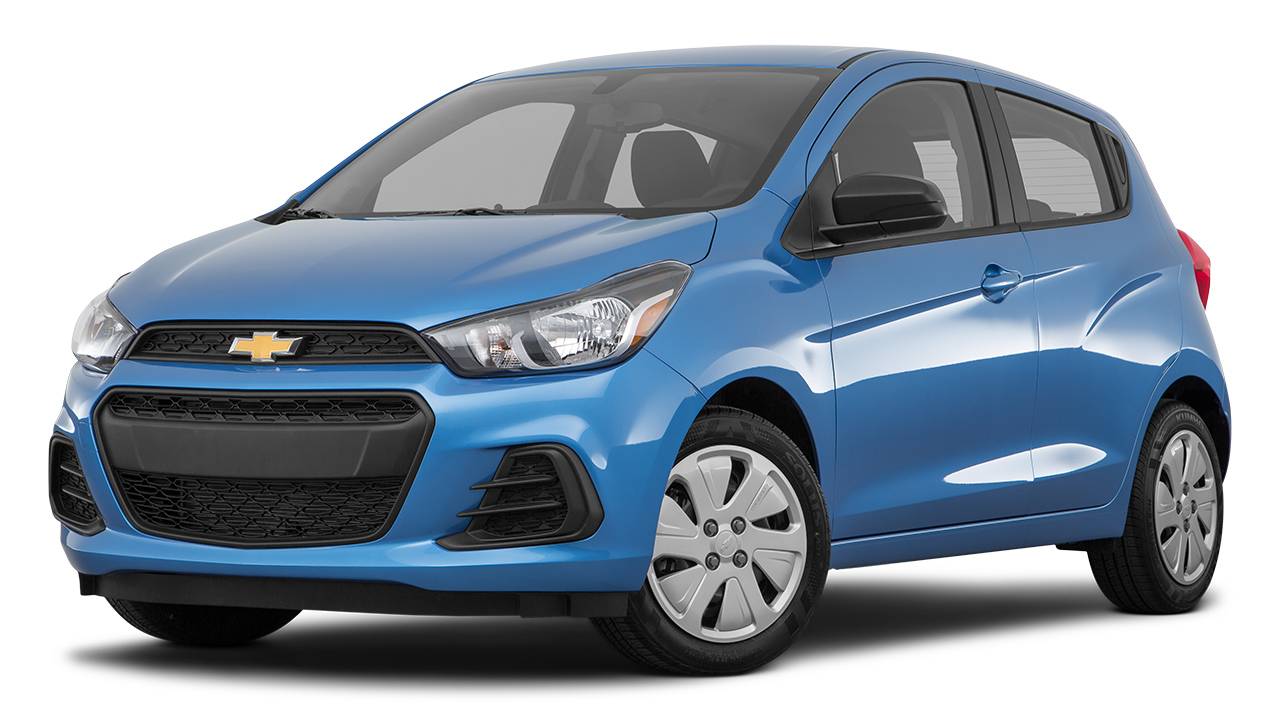 2.
2018 CHEVROLET SPARK
The Spark's persona is less shocking than its name, but those seeking basic transportation will be happy. The 98-hp 1.4-liter four pairs with a five-speed manual or a CVT. Being small doesn't mean unsafe; there are 10 airbags and lane-departure alert and forward-collision warning are optional. Onboard 4G LTE Wi-Fi is standard, as are Apple CarPlay and Android Auto. The Activ trim does its best SUV impression thanks to body cladding and a roof rack. A refreshed Spark hits dealers in fall 2018.
3.
2018 HONDA CIVIC
The Civic exemplifies automotive excellence and mixes fun with efficiency and practicality. Precise steering, a solid chassis, and a well-tuned suspension provide both a compliant ride and sweet handling. Sedans and coupes get a 158-hp 2.0-liter four or a 174-hp turbo 1.5-liter four paired with a six-speed manual or a CVT. The turbo is standard on the hatchback; a 180-hp Sport trim is optional and a 10Best winner for 2018. The cabin is spacious, but some may find the seats lack proper support.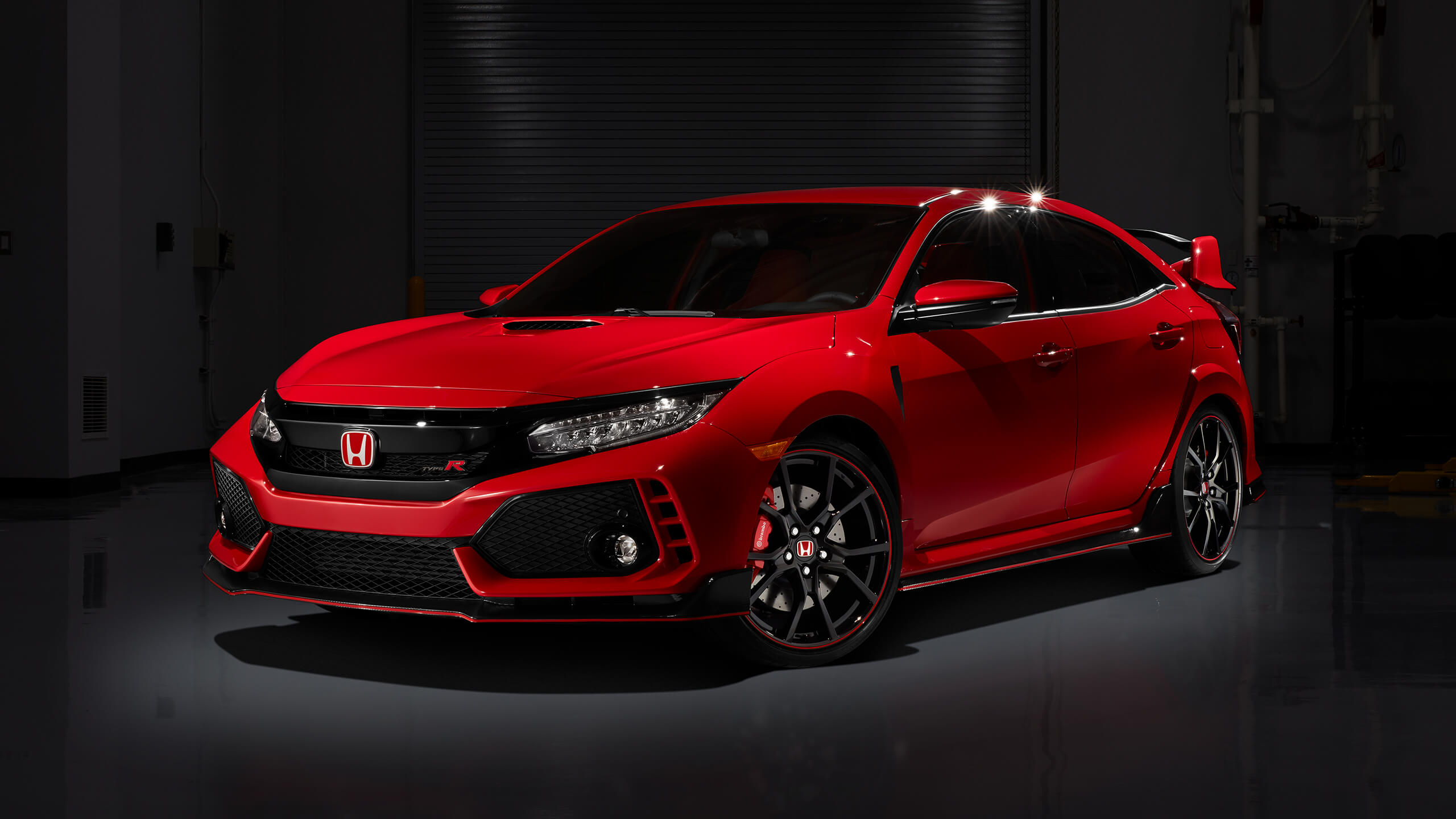 4.
2018 HONDA CIVIC TYPE R
The Type R has taken the States by storm, with its amazing mix of performance and poise earning it a spot on our 2018 10Best Cars list. The lone powertrain is a turbo 2.0-liter inline-four that funnels 306 hp to the front wheels via a six-speed manual gearbox. A front-strut suspension—Honda calls it Dual Axis—eliminates the torque steer normally associated with high-powered front-drive vehicles. Navigation, Apple CarPlay, Android Auto, and a 540-watt 12-speaker stereo are all standard.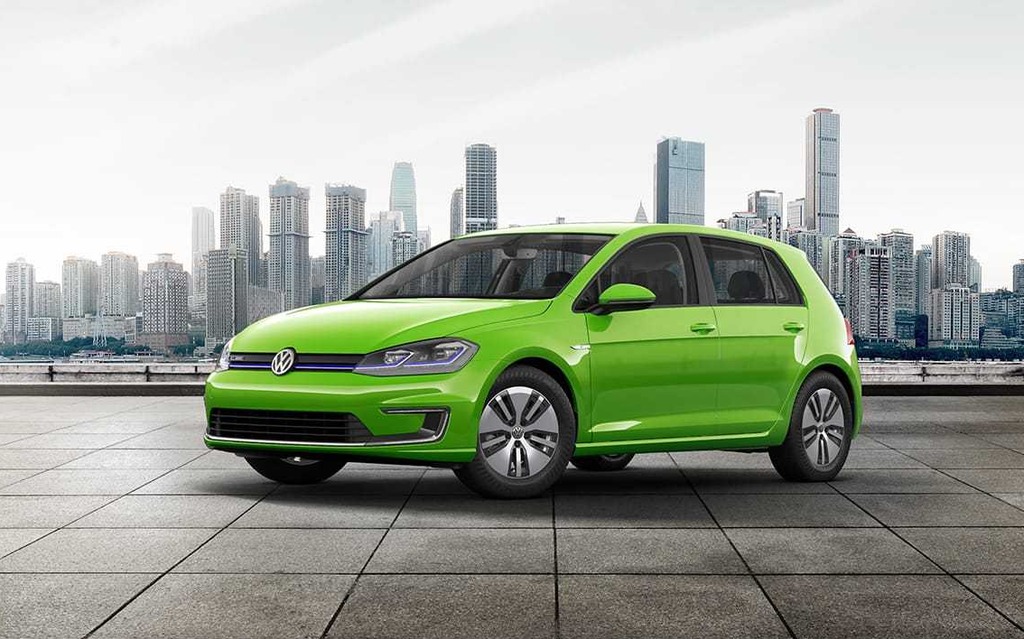 5,
2018 VOLKSWAGEN GOLF
With another 10Best Cars win for 2018, the Golf is a fixture on our awards circuit. We're not dispensing the honor out of habit—the Golf is truly excellent. It comes standard with a 170-hp turbo inline-four and a six-speed manual; a six-speed automatic is available. The Golf is responsive, predictable, and genuinely fun to drive. The hatchback makes the Golf practical, its price makes it attainable, and standard Apple CarPlay and Android Auto serve as sweeteners for the younger crowd.
6.
2018 VOLKSWAGEN GOLF GTI
Give it up for the GTI: This iconic hot hatch balances fun and function as few can do, and continues to win a spot on our 10Best Cars list for 2018. The standard powertrain is a 220-hp turbo 2.0-liter inline-four with a six-speed manual. A six-speed automatic costs extra, but it's almost as much fun as the manual. Sportier trims have upgraded brakes and a torque-sensing limited-slip differential. The GTI's classic plaid seats come standard, as do agile handling and hatchback practicality.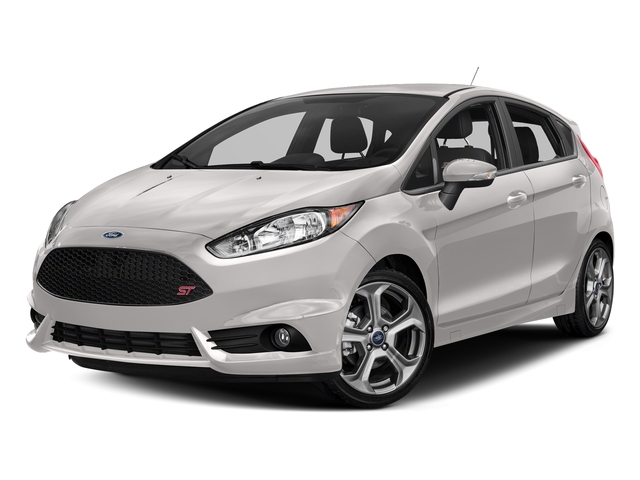 7.
2018 FORD FIESTA ST
As its name implies, the Fiesta ST, with a mighty turbocharged engine and sport-tuned suspension, is hot, spicy, and ready to party. The 1.6-liter inline-four makes 197 hp and pairs exclusively to a six-speed manual. A brake-based torque-vectoring system amplifies the ST's agility in corners, and the whole setup is not only fun, but urges the driver to push it right to the limit. A 6.5-inch touchscreen infotainment system is standard; navigation is optional, as are tight-fitting Recaro seats.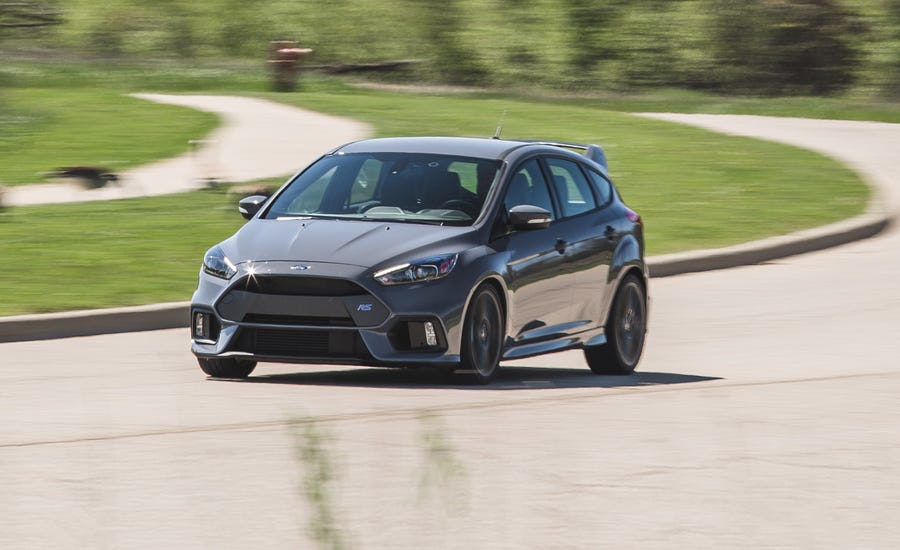 8.
2018 FORD FOCUS RS
Rally-driver wannabes and hot-hatch hooligans, time is running out on the Focus RS; production has ended, and there's no word on a replacement. Acceleration is brutal thanks to standard all-wheel drive, launch control, and 350 hp—in our testing, we hit 60 mph in 4.6 seconds. Drift mode lets you slide around like Ken Block, but the brakes could be stronger and the ride is stiff despite adaptive dampers. The RS is fun, but we find the Honda Civic Type R to be more refined and a better daily ride.
9.
2018 HYUNDAI ACCENT
No need for excuses here: The Accent, with its distinctive design and fuel-sipping engine, is a fine choice for an economical car. The interior feels more upscale than that of the competition, but the Accent is available only as a sedan. Its 130-hp 1.6-liter inline-four pairs with either a standard perky six-speed manual or an optional sluggish six-speed automatic. The manual rates at 37 mpg EPA highway; the automatic gets 38 mpg. The Accent has a 10-year/100,000-mile powertrain warranty.
10.
2018 MAZDA MAZDA 3
Not many vehicles successfully combine style, dynamics, and value in a compact package, but the Mazda 3 does—and it does so beautifully. Hatchback or sedan bodies are available; a slick six-speed manual and a 155-hp 2.0-liter four are standard, while a six-speed automatic and a 2.5-liter 184-hp four are options. The responsive steering and great handling will have drivers dreaming of twisty roads. Even add-ons such as nav, traffic-sign recognition, and heated seats won't break the bank.
-
CCG