President BARACK OBAMA and VALERIE JARRETT
After 20 years, ABC decided to reboot its popular sitcom
ROSEANNE
, that starred Comedian-Actress ROSEANNE BARR and JOHN GOODMAN as
Mr. and Mrs. DAN and ROSEANNE CONNER
!!!
Following a successful debut season in 2018, ABC earlier today announced that it has decided to pull the plug on Season 2.
CNN
reports that early Tuesday morning ROSEANNE star ROSEANNE BARR used her
Twitter
account to go on a rampage against CHELSEA CLINTON, GEORGE SOROS, and; former President BARACK OBAMA Senior Advisor VALERIE JARRETT, likening her to an ape.
ROSEANNE BARR tweeted;
"muslim brotherhood & planet of the apes had a baby - vj"
TMZ
reports that after learning of the tweet, co-star WANDA SYKES tweeted that she was quitting the show.
WANDA SYKES tweeted;
"I will not be returning to @RoseanneOnABC."
Initially; upon being made aware of the remark, ABC went silent for several hours, and; ROSEANNE later attempted to backpedal and apologize for her aggressively egregious behavior.
In as statement, ABC ENTERTAINMENT President CHANNING DUNGEY said;
"Roseanne's Twitter statement is abhorrent, repugnant, and inconsistent with our values, and we have decided to cancel her show."
DISNEY is the parent company of ABC. ROBERT IGER is CEO of DISNEY.
ROBERT IGER tweeted;
"There was only one thing to do here, and, that was the right thing."
This is NOT the FIRST time that Roseanne Barr has used social media to compare a BLACK WOMAN to an APE.
In 2013,
ROSEANNE BARR sent a RACIST TWEET About OBAMA Cabinet Mber SUSAN RICE
.
ROSEANNE tweeted;
"susan rice is a man with big swinging ape balls."
President OBAMA and SUSAN RICE
-
CCG
— Wanda Sykes (@iamwandasykes) May 29, 2018
I apologize. I am now leaving Twitter.

— Roseanne Barr (@therealroseanne) May 29, 2018
I apologize to Valerie Jarrett and to all Americans. I am truly sorry for making a bad joke about her politics and her looks. I should have known better. Forgive me-my joke was in bad taste.

— Roseanne Barr (@therealroseanne) May 29, 2018
From Channing Dungey, President of ABC Entertainment: "Roseanne's Twitter statement is abhorrent, repugnant and inconsistent with our values, and we have decided to cancel her show."
There was only one thing to do here, and that was the right thing.

— Robert Iger (@RobertIger) May 29, 2018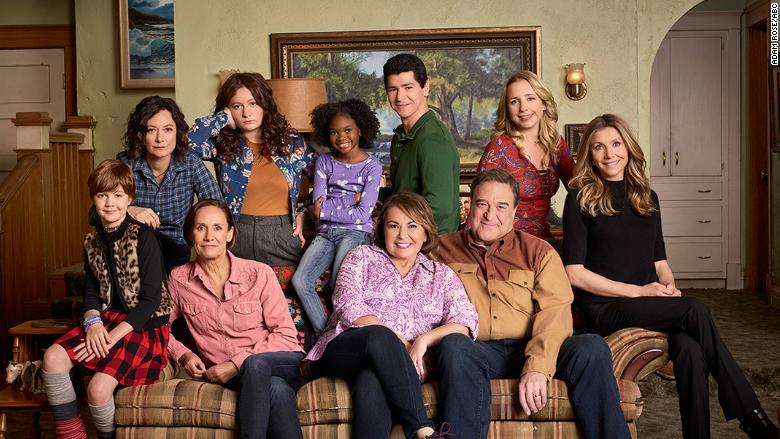 BSO
PHOTO