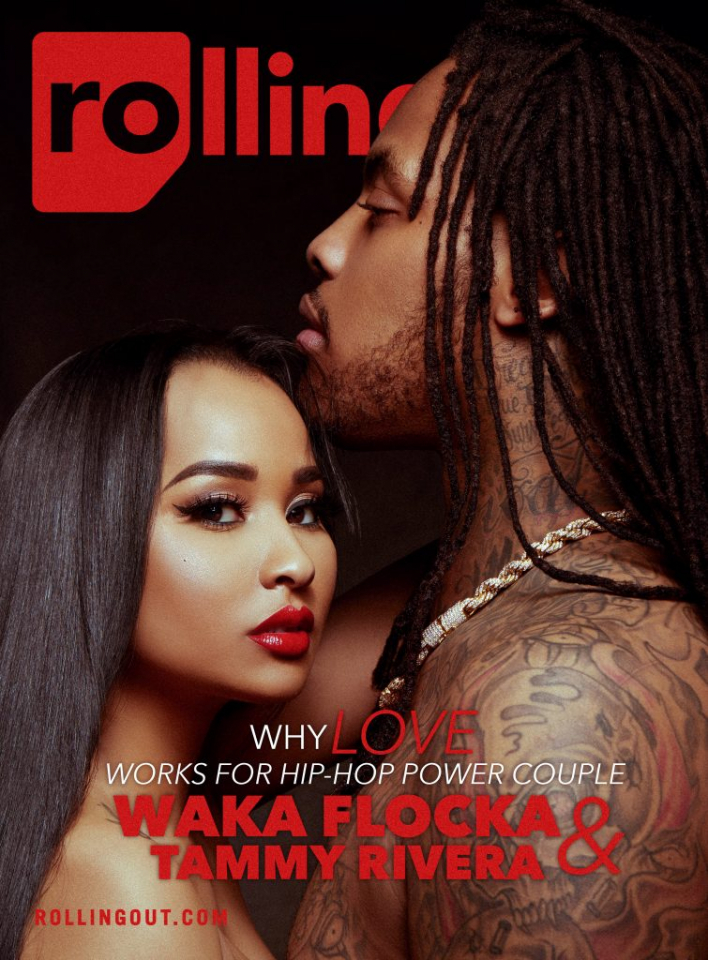 ATLANTA HIP HOP Power Couple WAKA FLOCKA and Wife TAMMY RIVERA discuss
WHY LOVE WORKS
for the new issue of
ROLLING OUT Magazine
!!!
Here are a few interview interludes:
WF - On TAMMY independently releasing her first single, ALL THESE KISSES:
"I didn't know she was even recording. She didn't tell me until she had already been in the studio and recorded some stuff."
TR - On how even in the early stages of their relationship, she prayed for WAKA:
"I saw how his lifestyle was and I thought he needed someone to pray for him because he was dealing with so much. I would pray for him and I asked God to protect him because this industry can be a lot on a man. I knew he needed that," she said.
WF - On the separation that resulted from the revelations of marital infidelity that were broadcast during their time starring on LVH1 RealiTV series LOVE & HIP HOP - ATLANTA:
"I was messed up. I hated knowing that I hurt her, but when she cut me off completely, I was sick. At first, I thought we'd still talk and things would eventually go back to normal but she was serious. I realized I'd lost my best friend and that's what killed me. I could live without her being my girl but I couldn't live without my best friend. I would show up at shows right before it was time to perform, go onstage, perform and leave right after. I wasn't hanging out, partying, anything. I was miserable."
TR - On the pressures of having a public life/lifestyle, and, the potential influences from Social Media:
"I was going through so much and it was public and it was so hard. Yes, the show puts you in situations that of course can go crazy, but for the most part that's your life and you're going through things in front of cameras and people are watching your life, judging you, posting things on social media and the whole time you are trying to figure things out yourself. It can be a lot."
WF - On achieving balance and stability:
"She is everything I wanted and has been since the day I met her. She was my gift and she came with a gift for me in my daughter. Having a family gave me balance."
-
CCG