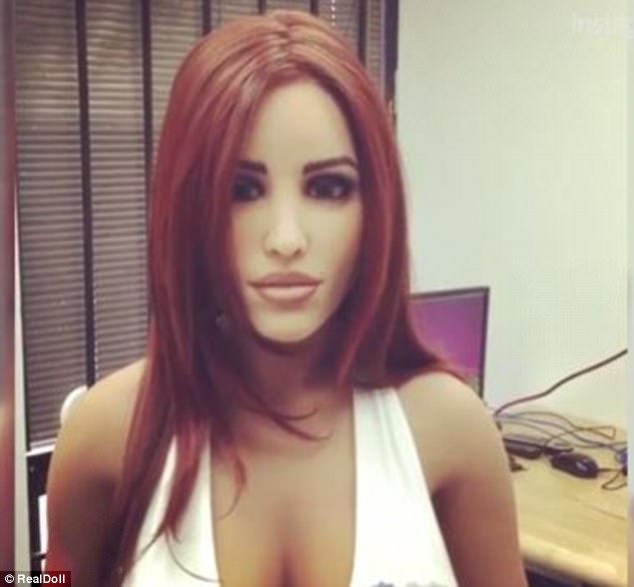 So; you say you hate your job, and; for the right amount of money you would quit your job to do just about anything else???
Well; how much of a salary offer would be enough to persuade you to apply for a job as a PROFESSIONAL SEX ROBOT TESTER???
Silicone Sex Doll Manufacturer/Retailer
SILICONE SEX WORLD
is looking for someone willing to move to the UK, and, join their team in HATTEN GARDEN, LONDON, ENGLAND, as a tester for their new products!!!
BARSTOOL SPORTS
reports that for the proposed salary of about $48,000 USD per year, he is about to quit his job and do THIS job.
The SUN
reports the newly formed role offers flexible working hours, as well as 22 days holiday per year plus bank holidays, a free gym membership and company mobile phone.
Perks also include family and friends discount for the wide range of male sex doll products on offer by the firm, which claims to be the UK's number one trusted supplier.
Responsibilities include personally testing new ranges and providing detailed feedback to manufacturers.
The new tester will also be expected to attend industry events around the world to keep ahead of competition and be on top of quality control with products leaving and arriving at the warehouse.
Previous experience with a sex doll is not necessary, however; a passion for sex dolls and a keen eye for detail is an important part of the role.
Requirements also include working to tight deadlines and being highly driven.
The company, which offers a build your own doll option, says that any previous experience with sex dolls will be taken into consideration.
SILICONE SEX WORLD Marketing Manager RICHARD THORNE says;
"This is an exciting time for the business. Interest in our products is growing steadily and this will be a hugely important role.
"It'll make sure we maintain the quality of our offering and it'll also help us innovate in a competitive market."
The company will be looking to shortlist potential candidates on March 20.