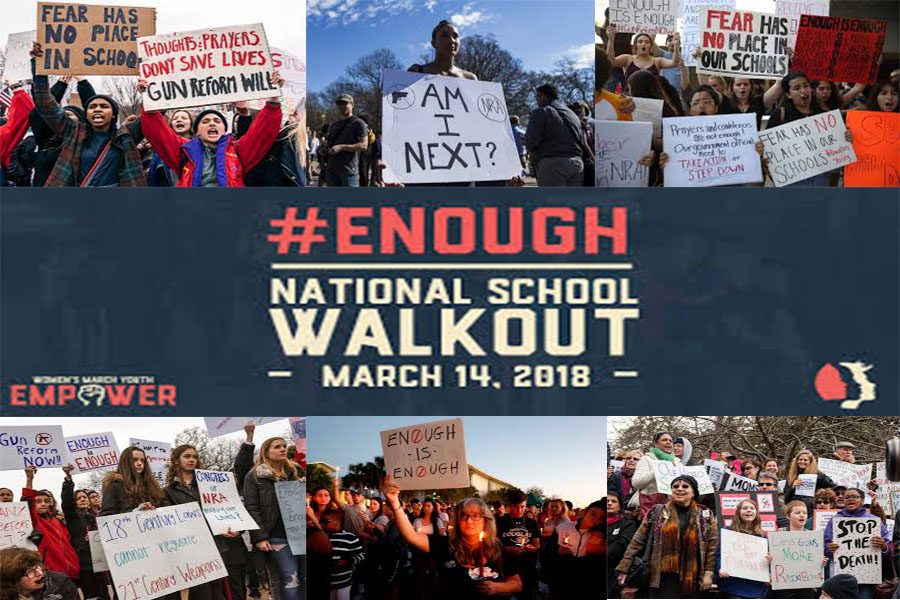 It has been exactly 30 days since 19-year-old NICHOLAS CRUZ carried an
AR-15 MILITARY ASSAULT RIFLE
into MARJORY STONEMAN DOUGLAS HIGH SCHOOL and slaughtered 17 innocent people!!!
The
MARJORY STONEMAN DOUGLAS HIGH SCHOOL VALENTINE'S DAY MASSACRE
took place the morning of
VALENTINE'S DAY
Wednesday, February 14, 2018, in the city of PARKLAND, FL, and, today thousands of high school student across the country are participating in a student-created, student-led movement entitled
NATIONAL SCHOOL WALKOUT DAY.
TIME Magazine
reports
HERE Is WHY THOUSANDS Of HIGH SCHOOL STUDENTS JUST WALKED OUT Of CLASS TODAY In NATIONWIDE PROTESTS
.
-
CCG
— National School Walkout (@schoolwalkoutUS) February 24, 2018
— March For Our Lives (@AMarch4OurLives) February 18, 2018
March 14, 2018
March 14, 2018