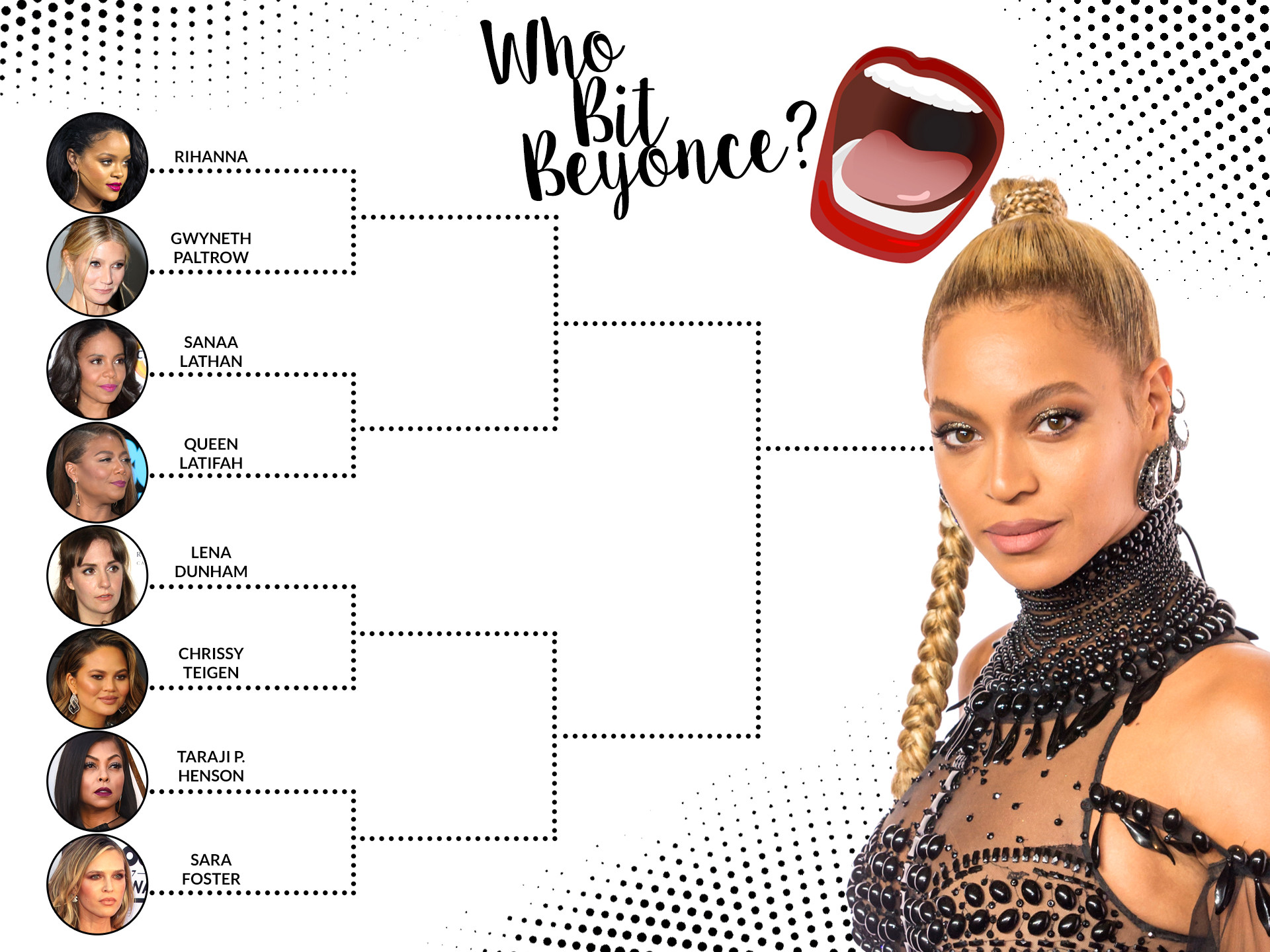 December 22, 2017, in HOLLYWOOD, Mr. and Mrs. SHAWN
JAY-Z
CARTER
and BEYONCE' GISELLE KNOWLES CARTER hosted a party following his
4:44 CONCERT
at the
FABULOUS FORUM
in INGLEWOOD!!!
GQ Magazine
reports Actress-Comedian TIFFANY HADDISH claims at some time during the party,
QUEEN BEY
was bitten in the face by an actress who was reportedly
Under The Influence.
TODAY SHOW
had Supermodel CHRISSY TEIGEN to sit down with HOTA KOTB and KATHIE LEE GUILFORD to chop it up, but; she was not giving up the goods.
CHRISSY TEIGEN said;
"This is like the modern day 'Who shot J.R.?'

Listen I think we've all done things under the influence. It's not who I thought, I will say.

The problem is I love everybody involved, so I'm like 'zip,'"

"
Due to the perfect timing of this controversy coinciding with
NCAA MARCH MADNESS 2018
, the really great people over at
E! NEWS
have decided to weigh in with
MARCH MADNESS 2018 - WHO BIT BEYONCE' BRACKET
.
WHO YOU GOT, Baby?!?!
-
CCG
MELODIE HUCKABY