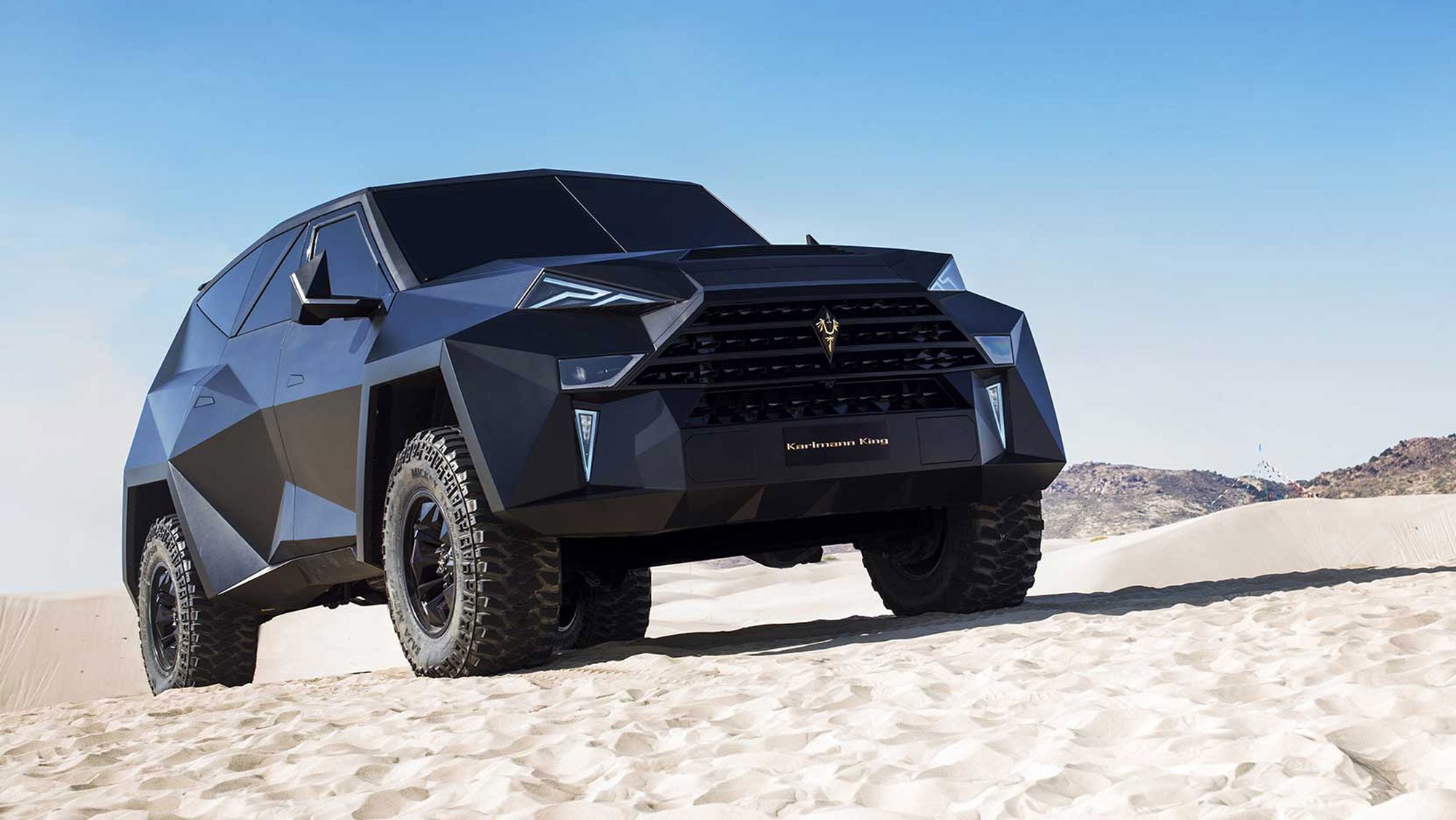 Did you just say that yu were in the market for a new car, and; you were thinking that you were going to finally make the big leap of faith and purchase an SUV???
Well; should you happen to have an extra $2 million or so in discretionary income, you might want to give a look t the
brand-spankin' new 2018 KARLMANN KING
.
ESQUIRE Magazine reports this beast is designed by Chinese firm IAT Automobile Technology, who employed a team of 1,800 people in Europe to bring it to life, the Karlmann King is an SUV built on a Ford F-550 platform with a $2 million price tag—more if you want to customize it. It weighs 4,500 kilograms—6,000 if you get the armored version—and is powered by a gigantic 6.8-litre V10 engine.
The outside of this SUV is built with carbon fiber and steel (or bulletproof material) that gives it a sleek urban army vibe. The inside, however, isn't quite so rugged. With a TV, espresso machine, mood lighting, gaming console, and champagne fridge, it's got the same amenities as a tricked out stretch limo.
The Karlmann King is a great ride for any rich asshole with an eye for luxury and a penchant for extreme safety.
The ONE downside: It only goes 87 mph.