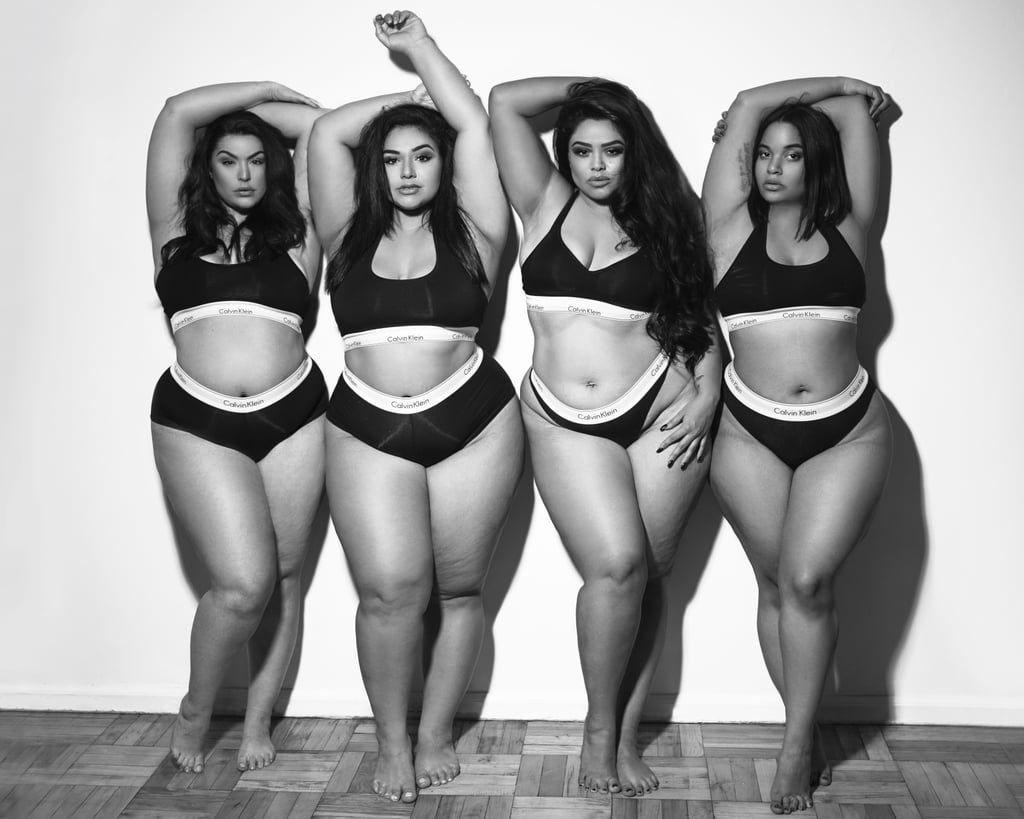 Do YOU remember that
KARDASHIAN - JENNER SISTERS AD For CLAVIN KLEIN JEANS And UNDERWEAR
???
PLUS Model
DIANA SIROKAI
is on a mission to prove to the fashion and modeling industries that major brands can have wonderfully successful campaigns utilizing size diversity amongst the models.
DIANA recruited Models DAISY CHRISTINA, DENISE MERCEDES, and; TAMMY B., to recreate the poses demonstrated in the
#MyCALVINS
ad for the photographic rebuttal
#OURBODIES
.
MIC
reports DIANA SIROKAI said
"As soon as I saw the campaign, I knew I had to recreate it. The Kardashian-Jenners are one of the biggest influences in today's media and I always felt inspired by them, but never felt like I could be as beautiful or sexy like them. When I gained my self-confidence, this thought no longer existed. I would like to show women that yes, they are amazing, but so are you!"
"I hope these recreations will change the fashion world and [that] brands like Calvin Klein will use different type of models for their campaigns.vWe need it!"
"I think size is not important, that's what I am trying to show: I can be fat and still slay.
Ads need to use more body types so women can get their confidence back."
"We need a change, and the reason why we need it is because women always look at other women and we start hating ourselves because we wish we looked like the other person. We can admire someone's beauty as long as you love yourself first. If we saw all kinds of models in the fashion industry, we wouldn't think that there's a problem with us."
-
CCG