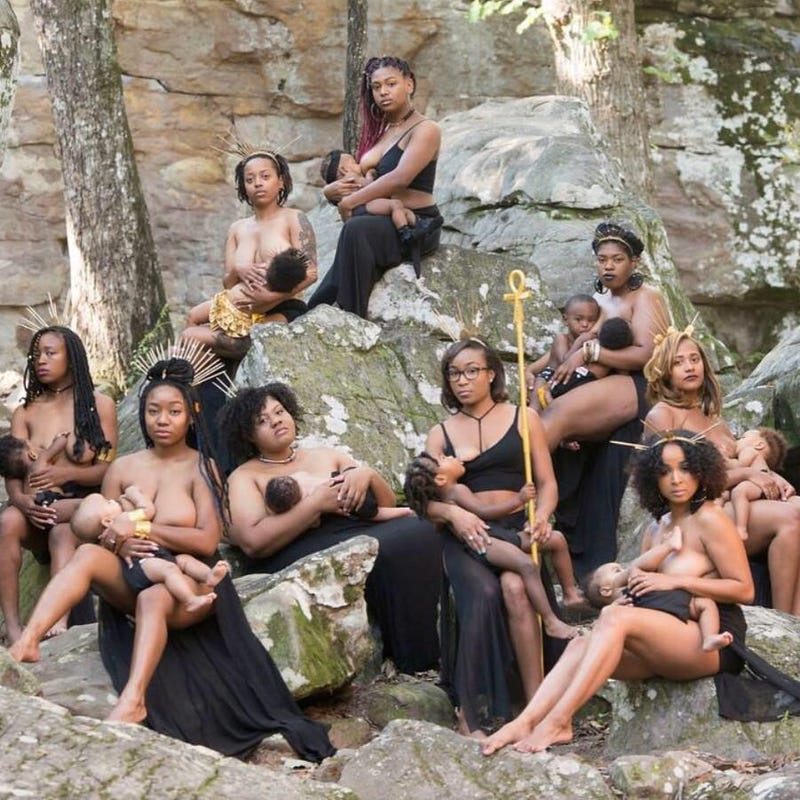 GOOD THURSDAY to ALL of My
CRAZY COOL GROOVY
Family, Friends, Frats, Fans, Followers, Frenemies, and;
FANTABULICIOUSTICAL
Funky Fresh Fly folks of ALL Colors, Shapes, Sizes, Flavors, Persuasions, and; Denominations!!!
If YOU check in on the regular, then, you DO know the drill...
LADIES;
At any time within the past 24 hours, have YOU been able to take time for yourself to TAKE OFF YOUR BRA?
Are you STILL wearing your bra 24/7/365?
When in the comfort/privacy of your own home, do YOU ever feel comfortable enough to TAKE OFF YOUR BRA?
Do you go to sleep wearing your bra, or; when you finally bed down for the night, do YOU feel comfortable enough to TAKE OFF YOUR BRA?
When was your last discussion with your physician about your
Family Medical History
?
Are YOU aware of any Family Medical History of
BREAST CANCER
, or; any other types of
CANCER
?
If you are at least 35-years-old, have YOU scheduled an appointment for your annual
MAMMOGRAM
?
If you are at least 25-years-old, do YOU practice monthly
BREAST SELF-EXAM?
If you are at least 20, do YOU practice
BREAST MASSAGE
?
Have you been, are you now, or; do YOU plan to be a
BREASTFEEDING MOMMY
?
If you find yourself having any uncertainty regarding the correct answers for more than 50% of these questions, AND; you are in the comfort/privacy of your own home, then NOW would probably be a good time for YOU to TAKE OFF YOUR BRA.
LADIES;
Regarding the final question for BREASTFEEDING MOMMIES, maintaining proper
BREAST HYGIENE While BREASTFEEDING
is essential to successful breastfeeding and the overall health of your breastfed babies.
Check out these
TOP 13 TIPS For MAINTAINING HEALTHY BREAST & NIPPLE HYGIENE While BREASTFEEDING
:
ROMPER
reports:
1.
DoNOT Use SCENTED SOAPS, ALCOHOL, or; LOTIONS On your nipples:
Although you don't need to wash your breasts before or after every feeding, Medela recommended that moms rinse their breasts with water during their daily shower and
avoid using harsh, scented soaps or lotions
, or anything containing alcohol on their nipples. These products can damage the skin and increase the likelihood of your nipples becoming overly dry and cracked.
2. ALWAYS RINSE Your BREAST After
EXERCISING:
Although there isn't any change to the actual composition of your breastmilk if you workout, your baby may object to nursing if your breasts are sweaty post-workout. Simply showering or just
rinsing your breasts with water should wash away the sweat
and reduce the risk of bacteria growth, according to Breastfeeding USA.
3. RINSE Your BREAST PUMP After EVERY USE:
According to the FDA, all breast pump parts that come into contact with your milk (like bottles, breast shields, and valves) should be
rinsed and washed after every use
. Not rinsing your pumps, the article stated, allows germs and bacteria to grow and potentially compromise the quality of the milk you pump. Don't worry about sterilizing your pump parts though — the FDA also recommended just using warm water and dish soap when washing your pump.
MOM JUNCTION says:
1. PULL Your NIPPLES While BATHING:
When you are bathing, pull your nipples with the forefinger and thumb. Be careful to not scratch them with your nails. This exercise will facilitate milk extraction post delivery.
2. ENHANCE PROPER BLOOD CIRCULATION With BREAST MASSAGE:
You can massage your breasts while bathing with oil and water by rubbing them in clockwise and anti-clock wise direction. Breast massage aids proper blood circulation.
PARENTUNE reports:
1. WASH Your HANDS BEFORE And AFTER EVERY FEEDING:
A basic, yet important thing to do – washing hands thoroughly is the first step to ensuring hygiene. Whenever you're ready to feed your baby ensure to wash your hands with a good hand wash or sanitize them to prevent the germs transfer from your hands to your baby.
2. CLEANLINESS And VENTILATION:
A. Dishes with stale food still lying around the room, layers of dust, unwashed clothes – it's easy for a room to get dirty and cluttered, especially when there are more important tasks to take care of
B. But a clean, airy room is a basic necessity before you feed your baby
C. Germs from all these items can easily make you and your baby sick, so get help and clean up before you feed
3. KEEP SPARE NURSING BRAS:
This doesn't mean that you have to stock up on nursing bras to keep changing them daily. But yes, having another one while one is in the laundry will certainly help maintain good hygiene
VERY WELL FAMILY says;
1. CHANGE Your BREAST PADS:
If you are using
breast pads
or cotton squares inside your bra to soak up the breast milk from
leaking breasts
, be sure to change them when they become wet. Clean, dry nursing pads can help to prevent sore nipples,
thrush
, or mastitis from occurring.
2. USE Your BREAST MILK To MOISTURIZE Your NIPPLES:
After nursing your baby, rub some of your breast milk on your nipples and areola then let them air dry.
3. DISCUSS SORE NIPPLES With YOUR DOCTOR:
If you have sore nipples, talk to your doctor or
a lactation consultant
about using purified lanolin or hydrogel pads to help soothe your breasts. You want to stay away from any lotions, creams or sprays without first discussing it with your healthcare provider, as
many products can harm your baby
, clog your
milk ducts
, or irritate your skin even more.
PARAS HOSPITALS promotes:
1. MONITOR Your PERSONAL HABITS:
Most importantly, avoid alcoholic beverages, tobacco chewing smoking, strong unprescribed medications, and narcotics while breastfeeding as maternal milk transmits all these toxins to the baby and can impair health.
2. WEAR COMFORTABLE BRAS:
Wearing soft cotton bras and blouses helps sweating and bacterial growth around the skin of breasts. Changing undergarments and blouses regularly is highly recommended.
Mothers experience breast leakage during lactation. The milk spill on bras and blouses is a source of bacterial growth and we counsel lactating mothers to use breast pads or soft cotton fabric on nipples. Changing these pads and fabric regularly is important.
LADIES;
PROPER BREAST And NIPPLE HYGIENE
are critically for both mother and child during your breastfeeding
journey.
HAPPY HEALTHY BREAST & NIPPLE BREASTFEEDING HYGIENE BRALESS THURSDAY!!!
PEACE, LOVE, And BOUNTIFUL, BEAUTIFUL BRALESS THURSDAY BLESSINGS
-
CCG
PHOTO