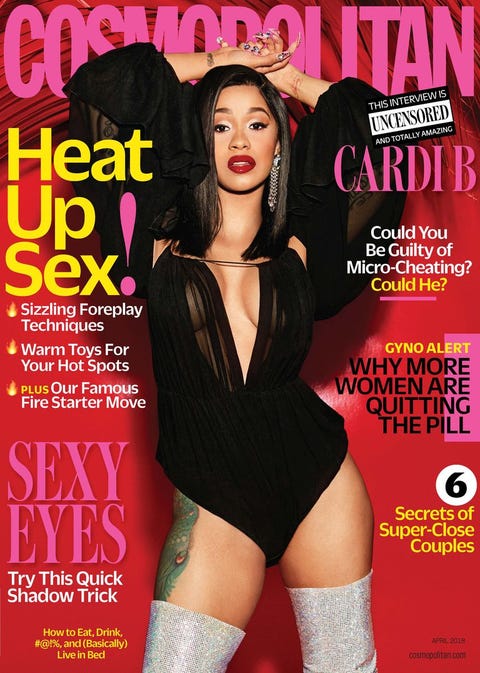 BRONX-native
T
RINI-DOMINICAN
Rapper CARDI B is the cover story for the new issue of
COSMOPOLITAN Magazine
!!!
Here are some interview interludes:
On refusing to change — for anyone:

"Everybody got different beliefs and different religions and were raised differently, yet you also supposed to be careful you don't offend somebody. Everybody gets bothered about everything. Everybody got a f*cking opinion about you. If I change myself, then I'm going to lose myself, and I won't be who makes me happy.
On her decision to stay with fiancé, Offset, after allegations of cheating:
"It's like everybody is coming down my neck like, 'Why are you not leaving him? You have low self-esteem.' I don't have low self-esteem … I know I look good. I know I'm rich, I know I'm talented. I know I could get any man I want—any basketball player, football player. But I want to work out my sh*t with my man, and I don't got to explain why. I'm not your property. This is my life ... I'm going to take my time, and I'm going to decide on my decision … It's not right, what he f*cking did — but people don't know what I did, 'cause I ain't no angel."
On her pole-dancing days and respecting strippers: "
People say, 'Why do you always got to say that you used to be a stripper? We get it.' Because y'all don't respect me because of it, and y'all going to respect these strippers from now on … Just because somebody was a stripper don't mean they don't have no brain."
-
CCG