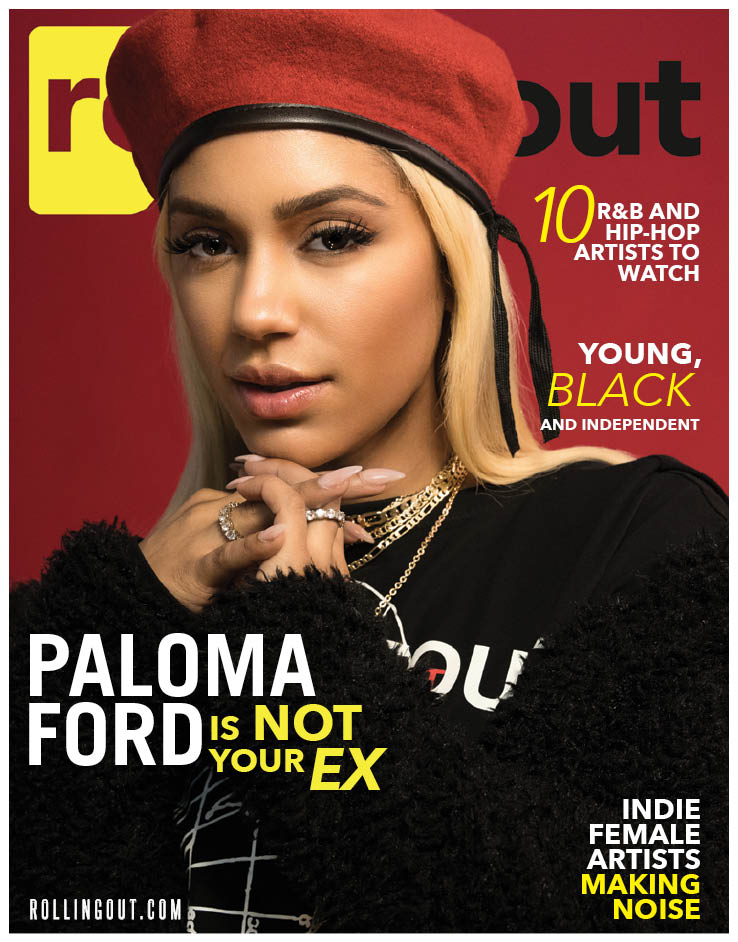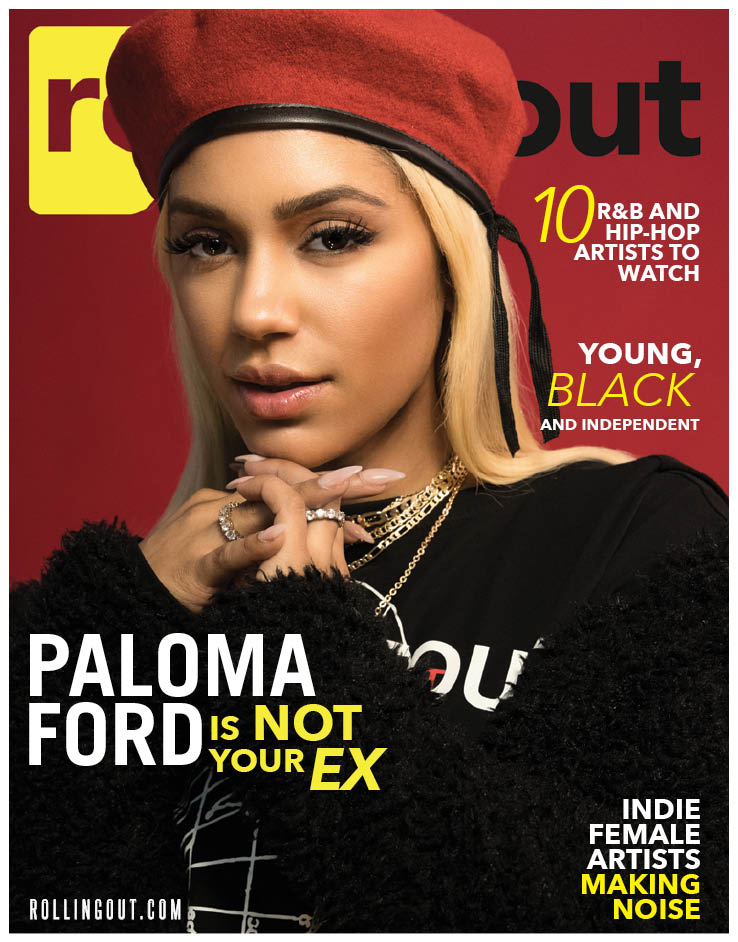 LONG BEACH, CA native Singer PALOMA FORD is the cover story for the new issue of
ROLLING OUT Magazine
!!!
Here are some interview interludes:
What was your first introduction to music?
Professionally, my first introduction to music was right out of high school, working with Macy Gray. But on a personal level, I was raised around music every single day. My [parents] always played music in the home, in the car, so I've always had music around me.
What advice would you give to women coming into the game?
You gotta have tough skin. You gotta be able to hear no more than you're ever going to hear yes. Believe in yourself. Keep positive people around you because we are naturally sensitive and it's hard for a woman. It's much harder for a woman than it is a man, because it's a man's world, so you have to know that going into it. Stand your ground, and just be you. Most importantly, it's just believing in yourself, and never losing your sense of self because a lot of people out here will try to pull you in one direction or the other, or make you feel like you're not worthy. I'm learning. I'm taking my time, but [I haven't blown up yet] because I've really stood my ground and stood for what I believe in, so it might take a little bit longer, but I'll still get there.
When it comes to beauty and your style, how do you find inspiration? Give us some beauty tips.
Keep it natural, baby. I feel like natural always wins. I use all natural products on my face and I drink a lot of water. So, that's my beauty tip.
How do you feel about innovation when it's applied to your career, style, music, and so forth?
I really pride myself on being innovative on the creative side with my fashion, with my music videos. I'm getting ready to shoot two music videos, and I'm constantly comparing to what I've done before. I always want to give you something that you've never seen before. I hope that every time you see a new video or visual or anything of me, it would be like "we didn't expect her to go there." So, innovation is a big part of everything I do.
Tell us about the new music you have coming out.
As of now, my mixtape that I'll be dropping soon is called
Not Your Ex Tape
. It came about when I was playing music for A&Rs. The feedback that I kept getting was that they wanted to hear personal stories. They wanted people to be able to connect with me more.
After my last relationship, I kept on hearing "so-and-so's ex," but I was like, "No, I'm Paloma Ford. I was [me] before I dated this person." So, that's kind of how
Not Your Ex Tape
came about. It's a short story about some of the situations I've been through in my relationships. It's really just for my fans.
-
CCG