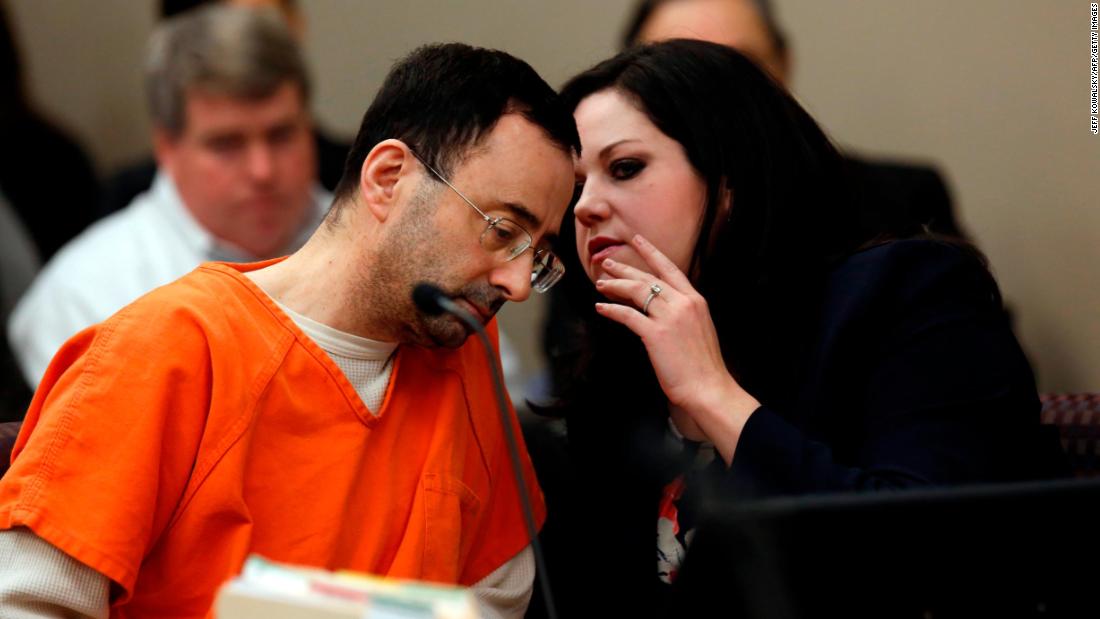 LARRY NASSAR and Defense Attorney SHANNON SMITH
If for the past couple of months you have been following the world of Sports, News, and, the Judicial System; then you ARE aware that last week, MICHIGAN CIRCUIT COURT Judge ROSEMARIE AQUILINA sentenced former MICHIGAN STATE SPARTANS Women's Gymnastics/ TEAM USA Women's Gymnastics Team Doctor LARRY NASSAR to 40 to 175 in 'prison on multiple counts of
CRIMINAL SEXUAL CONDUCT
with
UNDERAGED GIRLS
!!!
Yesterday, LARRY NASSAR was before EATON COUNTY MICHIGAN Judge JANICE CUNNINGHAM to be sentenced on further charges.
RANDALL MARGRAVES is the father of three of the more than 100 young ladies who were victimized by NASSAR. At some point during the proceedings, MARGRAVES attempted to charge and attack Larry Nassar. He was stopped and restrained by Courtroom Deputies, and; ended up spending a few hours in holding.
Later in the afternoon, MARGRAVES was returned to the courtroom, where he apologized for his actions.
Judge CUNNINGHAM rendered a decision of NO PENALTY against Margrave.
ESPN: OTL (OUTSIDE THE LINES)
Host BOB LEY and the OTL Crew discuss the impact of the incident. Part of the session involves listening to an audio clip of Attorney SHANNON SMITH, who was Defense Attorney for Nassar. Shannon Smith stated that she did NOT believe that ALL
of the young ladies listed in the complaint against him were indeed actual victims of sexual assault by Dr. LARRY NASSAR.
-
CCG