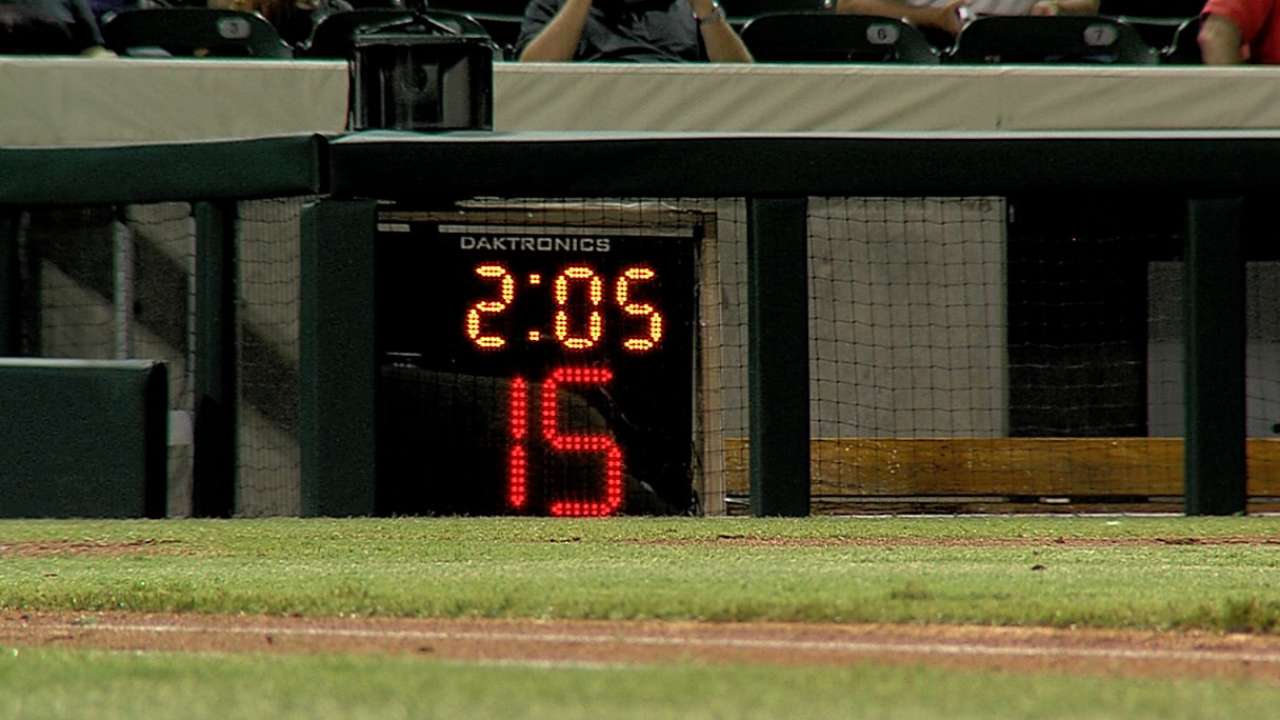 One of major complaints against MAJOR LEAGUE BASEBALL is that the game are simply too long!!!
For this reason,
MLB has been experimenting with a 20-second PITCH CLOCK in the ARIZONA FASTBALL LEAGUE (AFL)
.
ESPN: PARDON The INTERRUPTION
Host TONY KORNHEISER and Analyst MICHAEL WILBON debate the necessity of permanently implementing the clock for MLB.
-
CCG