2019 CHEVROLET CORVETTE ZR1
The 2017 LOS ANGELES AUTO SHOW makes it perfectly clear that power is the thing that carmakers are counting on most to rival the competition.
There are, of course, some insanely hot designs and a slew of cool in-vehicle tech features, all of which we've come to expect, on view. Still, when walking the floors of the LA Convention Center, you get a strong sense that "power" really is king.
Sure, you could argue that there's never really been a period when the amount of punch a vehicle packs hasn't played a major role in the appeal of automobiles. After all, power has long been the heart and soul of what really excites a lot of us about cars. However, the LA auto show, which runs until December 10, is an intriguing display of how automakers are pushing to build on the idea further, hinting at even bigger things down the road.
From new higher-revving sports coupes to electric vehicles, practically every car company at the event is showcasing a new model touting some unique angle on power or energy as a major feature.
The
2019 CHEVROLET CORVETTE ZR1
features a supercharged V8 engine with 755 horsepower and has a top speed of over 210 mph, making it the most powerful and fastest production model of the American sports car ever made. The new ZR1, fittingly dubbed "The King," also includes a hot, new convertible model, the first topless variant of the popular higher-performance Corvette since 1970.
PORSHE
also used the LA show to highlight the major strides it's making in more fuel-efficient power, with the unveiling of the hot new 718 Cayman GTS and 718 Boxster GTS. The two new Porsche two-seaters come equipped with a four-cylinder engine that now puts out 365 horsepower, which is 35 more horsepower than the previous Boxster and Cayman GTS models.
LAND ROVER
has the global debut of the new top-of-the-line 2018 Range Rover SVAutobiography, the British carmaker also showcased its advancements in "sustainable" power, in the form of the new 2019 Range Rover and Range Rover Sport P400e plug-in hybrid (PHEV) models.
Both new Range Rovers use a 296-horsepower turbocharged four-cylinder gasoline engine paired with a 114-horsepower (85 kW) electric motor, for maximum output. In fact, when using the four-wheel-drive system, the SUVs are said to put out a total of 398 horsepower, with a top speed of 137 mph.
The Range Rover P400e PHEV, which has an all-electric range of up to 31 miles, also packs 472-lb. ft. of torque, aimed at ensuring that the luxury electric powered vehicle lives up to the tradition of Range Rover capability as well. Land Rover says that the new pair of Range Rover P400e PHEVs are the first step in an aggressive move to offer electrified vehicles across the carmaker's entire lineup beginning in 2020.
BMW
also used the LA show to highlight its latest developments when it comes to power and plug-ins, unveiling a more updated model of the i8 and a new jaw-dropping roadster version. The sleek two-seater's peak electric motor power output is now 141 horsepower, an increase of 12 horsepower over its predecessor, which gives the new i8 a combined 369 horsepower. The boost in power allows a top speed of 65 mph on purely electric mode, which is up from 43 mph when compared to the original i8.
INFINITY
used the LA show to tout an entirely different approach to power, showcasing the world's first production-ready variable compression ratio engine called the VC-Turbo, featured in the all-new 2019 QX 50. Unlike a more traditional engine, the VC-Turbo combines the power of a 2.0-liter turbocharged gasoline engine with the torque and efficiency of a four-cylinder diesel engine.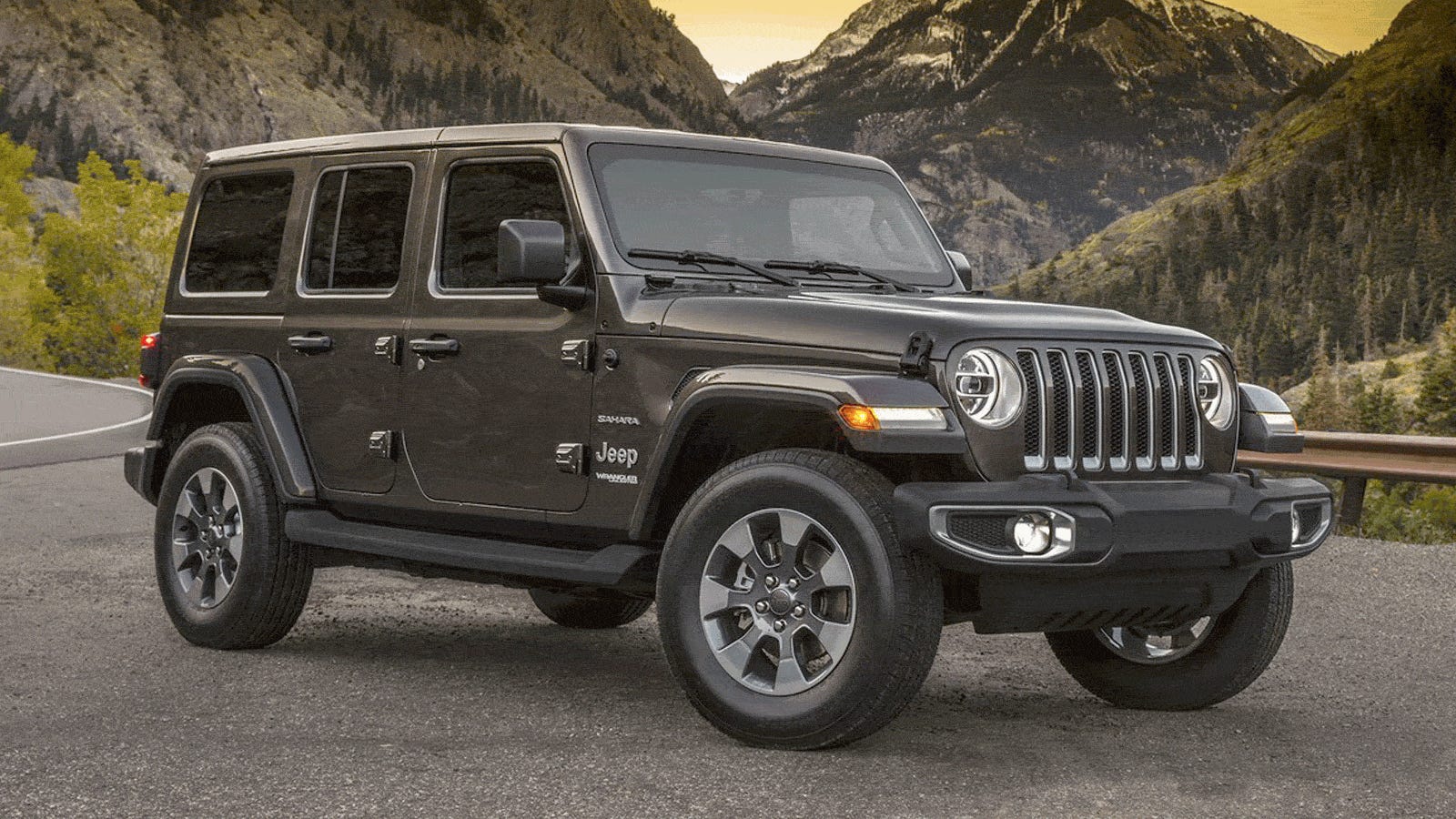 2018 JEEP WRANGLER
The all-new
2018 JEEP WRANGLER
features a number of new cool power innovations. The most notable are two new engine options for the legendary off-roader, including a new 270-horsepower turbocharged four-cylinder and the revival of a diesel variant, which comes in the form of a 260-horsepower V6 that packs a massive, earth-rattling 442
lb.-ft
. of torque.
MERCEDES-BENZ
also used the LA show to highlight a few of its fuel-efficient power upgrades as well, debuting its new CLS with an all new six-cylinder engine option that features a 48-volt onboard electrical system called EQ Boost. The new high-tech Mercedes engine provides an additional 22 horsepower to the car's V6 power when there's a need for a quick surge, giving the vehicle a total output of 367 horsepower, all while conserving fuel.
The most mind-blowing display of power, however, was the Mercedes AMG Project One show car, a Formula 1-inspired hybrid that produces a whopping 1,000 horsepower and is capable of reaching a top speed of 217 mph.
The Mercedes-AMG hypercar, which first debuted at the International Auto Show in Frankfurt, was developed to showcase how far a car company can push the idea of performance and day-to-day hybrid efficiency—and it's a sure sign that some of the hottest displays of power in world of cars are yet to come.
-CCG