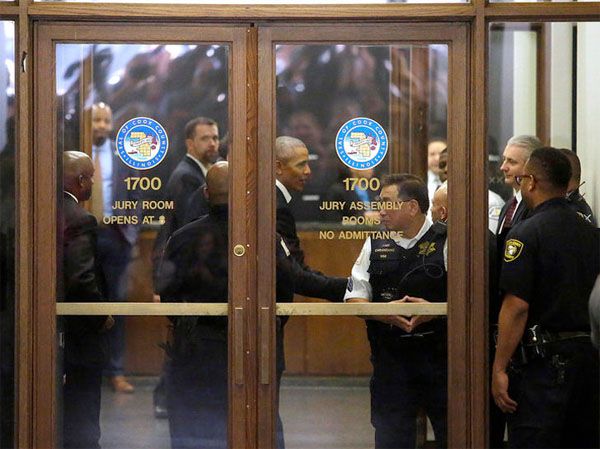 Who knew that even after serving two full terms as PRESIDENT Of The UNITED STATES Of AMERICA, that BARACK OBAMA could still be called, and; have to report for JURY DUTY???
Well; that is exactly what happened, and earlier this week, President BARACK OBAMA reported to the DALEY CENTER in his hometown of CHICAGO to perform his civic duty.
The POTUS resides in WASHINGTON, DC, but; the Obama family still maintains a home in
The WINDY CITY
.
OBAMA eventually was dismissed, but; will receive his payment check of $17.20 for reporting.
-
CCG
— Angel Martinez (@1992AngelM) November 8, 2017
THEYBF