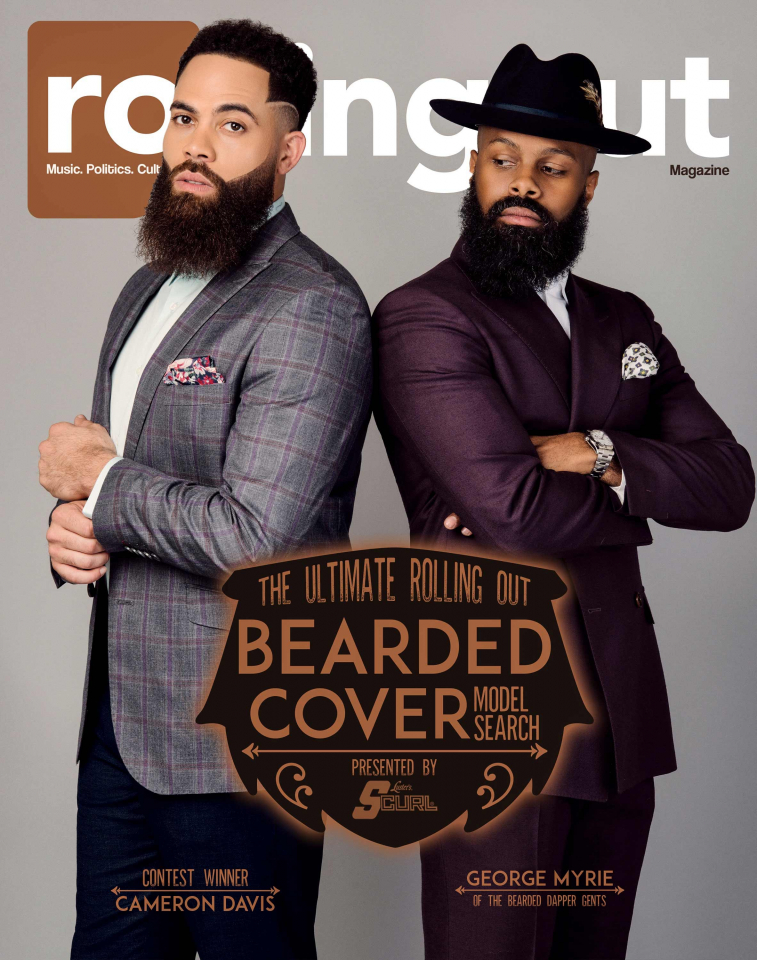 Earlier during Summer 2017, the good folks at
ROLLING OUT Magazine
collaborated with the folks at
LUSTER'S S-CURL
to present
The ULTIMATE ROLLING OUT BEARD COVER MODEL SEARCH
!!!
Here are some interview interludes with the Contest Winner, Featured Barber, and Contest Coordinator/ Organizer: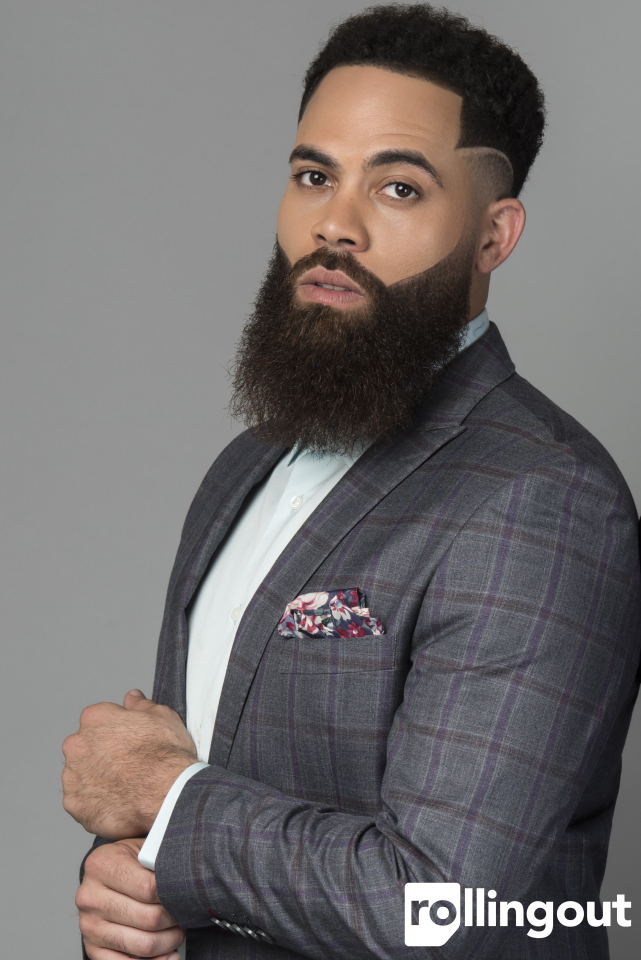 ULTIMATE ROLLING OUT BEARD COVER MODEL SEARCH Winner
CAMERON DAVIS
How did you hear about the beard program?
I heard about the program through a friend back in Houston who owns a beard company. Also, I heard about it from family members, friends, who subscribe to the email blast and follow rolling out religiously. So, I heard about it through them, and I heard it from about two or three people in one day, so I figured it was probably the universe talking to me.
What has been the highlight of your trip, so far?
The highlight of my trip so far has been definitely seeing parts of New York that I always wanted to see. Being my first time here in NY, seeing the lights in Times Square, taking the subway for the first time, eating authentic NY food … people talk about it all the time, so those are some things that I've really enjoyed.
What was it like working with George?
Working with George has been amazing. He's a spectacular dude in terms of what he does. Putting these things together, fashion, the brand, and everything. The Bearded Dapper Gents is a movement, and I know it's something that people say often, but it really is. So, hopefully, it's something that continues to grow.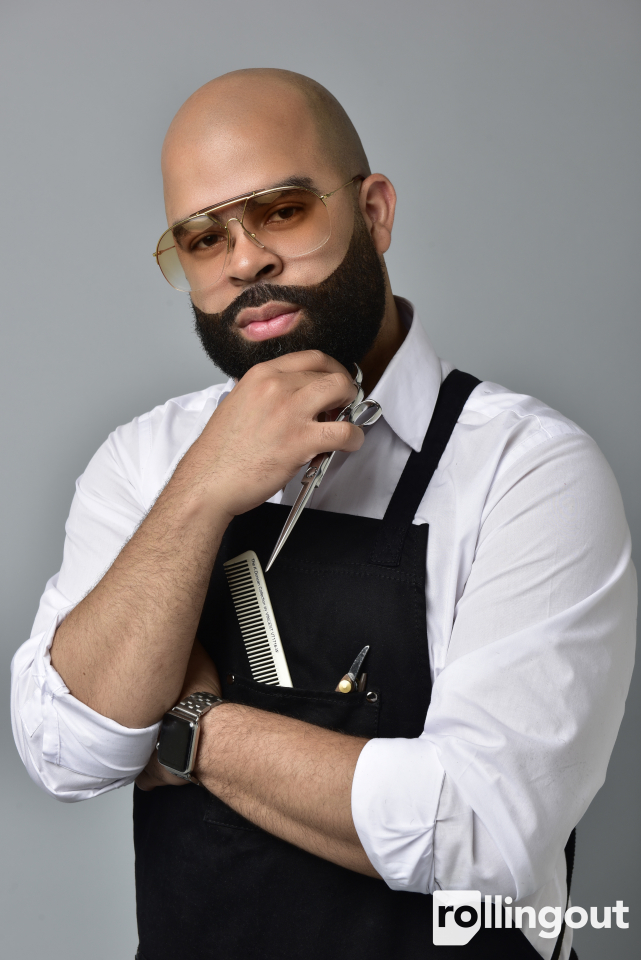 FEATURED Barber
KENNY DUNCAN
How did you become so well established in the industry?
Well, I'm known as a national educator, but I call myself a local barber who just loves what he does. I believe in consistency. As long as you remain consistent, and maintain relationships with people, I think everything else takes care of itself. I just focus on making sure I maintain consistency and continue working on being a better person … then that itself will allow me to be utilized and be valuable in many different spaces.
When you became a barber, did you see yourself coming this far?
Funny thing is, I didn't even want to be a barber. I just told people that I was going to be a barber to get me through college. As a young barber, growing up in Philadelphia, I aspired to be an accountant or an engineer. When I applied to college, I got into schools I wanted to, and it was in April 2001 when I decided to take a semester off. I was at Temple University, Fox School of Business. I wanted to take a semester off and figure out exactly what I want to do because at the time I was cutting hair and making $36K a year, part-time, but I was entering a career as an entry level accountant where I would be making $40K a year [full-time] … I needed to figure things out. When I took time off, the relationships I cultivated through clients that are in the music industry allowed me to be paid to be in spaces where other people would have to pay to gain admission.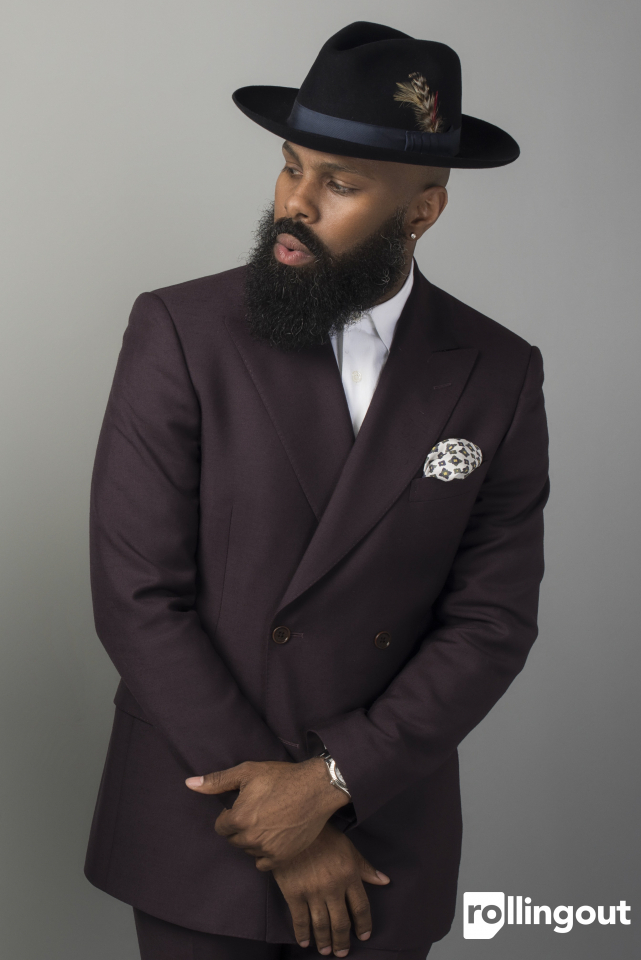 FEATURED Influencer
GEORGE MYRIE
How did this project get started?
What initially happened was Terrance Pratt of rolling out reached out. He said, "Hey, George. I have this idea." Naturally, I said, "What's the idea?" He told me that he wanted to do a shoot with myself with a bearded man as a contest, and the winner of the contest would be in the shoot. In addition to that, he has a client [Luster] that wanted to be in the shoot too for their product Free Flow. From there, we organized everything, coordinated between emails, text messages, phone calls, and now we're here.
So what did you do to prepare for today?
[There] was a lot of back and forth between myself and Terrance. A lot of last-minute changes, a few different calls that we had to put in. [There] was a lot of planning.
What is the importance of these types of projects for our community?
The importance of these types of projects for our community is beyond recognition because we put out positive images of Black men so other Black men can see these positive images of Black men. If you Google Black men, you're not going to see that. Luster taking the initiative of this project and wanting to shoot us and glorify us is great. Very important.
-
CCG