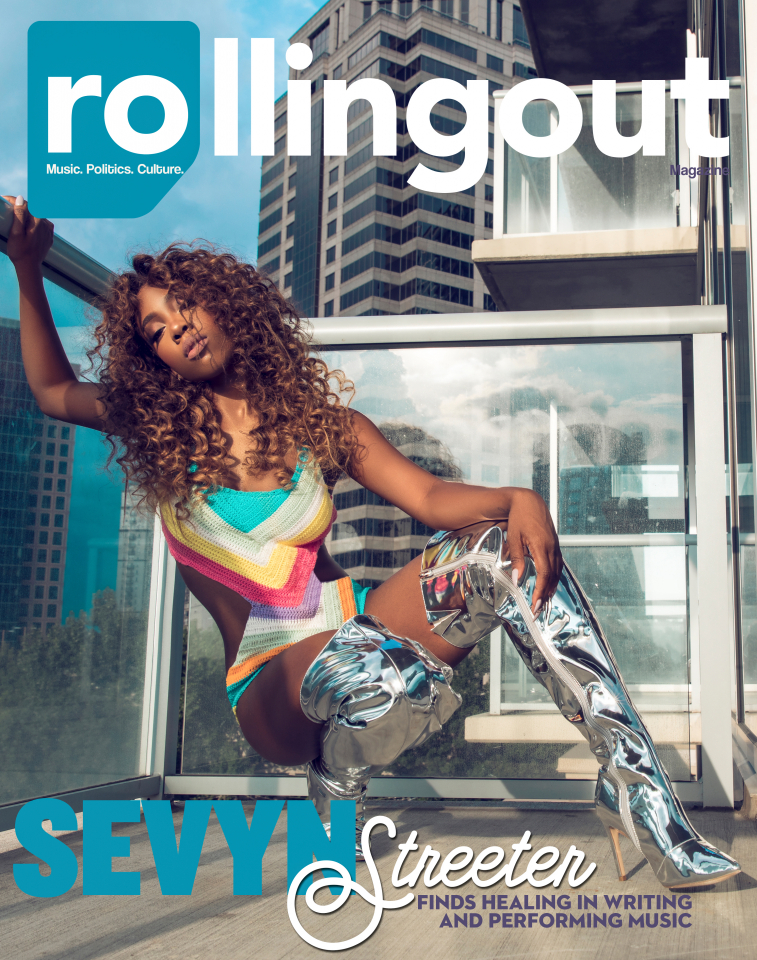 HAINES CITY, FL native Singer-Songwriter SEVYN STREETER covers the current issue of
ROLLING OUT Magazine
!!!
Here are some interview interludes:
On her very first performing experiences:
"I've always wanted to sing. I'll admit one of the first times I had the option to sing a solo was with my music teacher, Ms. West," she shares. "She took me to the mall, and I backed out [at the] last minute. I was so scared; I was only in elementary school. I had to sit there and watch her give my part to another child.
"That was a really big lesson for me. It's sad to say, but that's when I knew I wanted to do this for real. The next time I had the opportunity to sing, I asked my mom if I could audition at 'Showtime at the Apollo.' I was like 10 years old, and we found a competition in Tampa, [Florida]. I went through three rounds, and my whole family came out to support. The grand prize was to be able to go to 'Showtime at the Apollo' and actually compete. I didn't want to do anything else from that point on but just sing."
On the passion and enthusiam that she has for songwriting:
"Writing for other artists is [incredible]," Streeter says. "It's like my favorite thing in the world to do and mainly because it's a trusting process. People have to really trust you for them to allow you to write their story. I [cherish] the interaction and the relationships with artists that I write for. It's just [the] bomb!"
On surviving both personal and professional struggles while developing herself as an artist:
"Throughout the last year, I had a lot of things that disrupted my [mental state], like friendships, family and my job, which were all triggers of what I was feeling. I was able to bottle it up into a song ["Livin"] and not only tell the story of how I was during that time when I was in that state of mind [b[but also]o the point where I was no longer in that state of mind. It talks about how I lost the fight with my heart, but I'm living without a care. I'm in a happier place now," she says.
"I think a lot of times people think just because we're artists that we don't go through s—, and that could not be any further from the truth," Streeter says candidly. "That just comes with being an artist. I hate to say this, but every artist has a little bipolar in them. It doesn't necessarily mean that there's something wrong with you. It just means that you've tapped into different emotions, and that's all being an artist is."
-
CCG