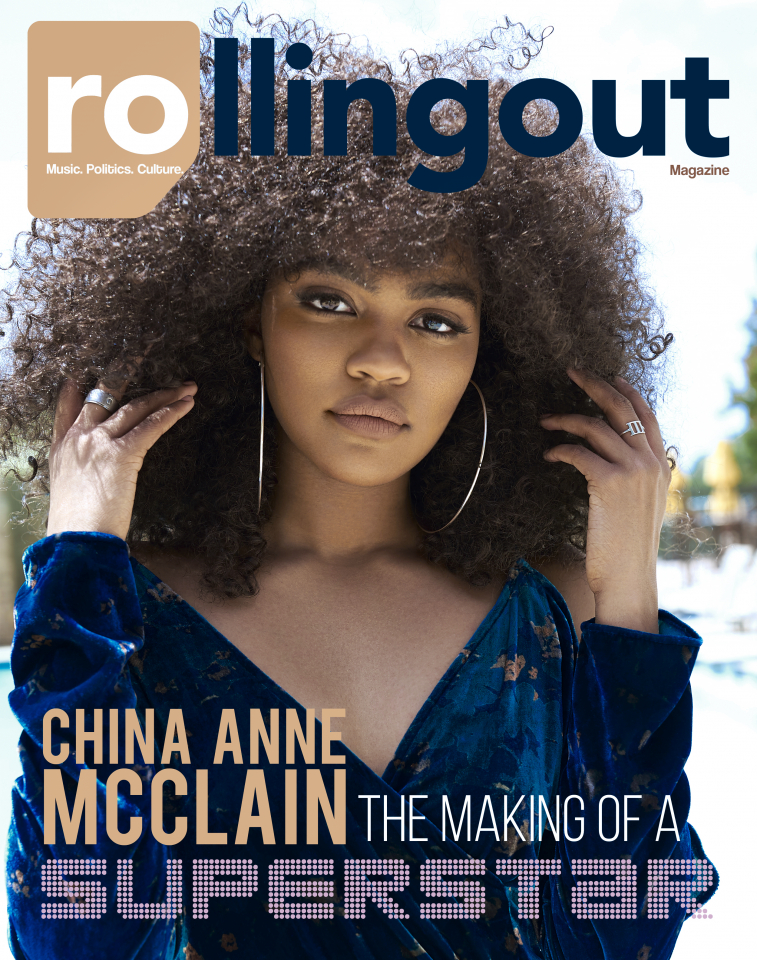 ATLANTA native Actress-Singer CHINA ANNE McCLAIN covers the new issue of
ROLLING OUT Magazine
!!!
Here are some interview interludes:
Your parents met while working in the entertainment industry. With it being such an important part of your lives, did you feel pressured to be an entertainer?
Never, because I feel like music and it was always in our house. Actually, our parents didn't want us to do this. They know how hard this industry can be and they didn't really want us to be a part of it. But when I told them that this is really what I want to do for the rest of my life then they supported and protected me.
Have you gotten used to seeing yourself and your sisters on television?
At this point, I've gotten used to seeing myself. It's so strange seeing my siblings because I know them so well. So to see them play somebody totally different, I'm just like it's so cool for me to see because they're all so talented. It's just, I don't know, very different from watching yourself and watching your sibling do it.
In "Descendants 2," you play Uma. What do you think are Uma's motives?
I feel Uma just wants to feel important because the four original villain kids were taken off to the Land of the Lost and now they have all of this opportunity and they're doing very well for themselves. And Uma's just like, 'what about me?' And obviously, since Mal was the Queen of the Aisle, when she left Uma's like, 'well she's over there now. I'm going to be the queen of this town. 'And I mean I just feel like she wants to feel important.
Tell us about your new CW show, Black Lightning.
Black Lightning was one of the very first African American superheroes. So, first, for me, it's just an honor to be a part of a show that is based on this character. And Black Lightning, his superpower is electricity manipulation. He has two daughters. I play Jennifer Pierce. I'm the youngest daughter. And I find out during the course of the show that I have the same superpowers as my father. And for me, I'm just like, "What?" I'm confused because I didn't know out my dad was Black Lightning. So I don't know what's going. So I really like the fact that as the character I get to explore how we feel alienated sometimes. People see superheroes a certain way and they're just like, "They're awesome. I wish I was a superhero," but sometimes we can feel like we don't want to be different.
Between the characters on "Descendants 2" and "Black Lightning," which character are you most like?
That's a great question. I feel like it's a perfect mix between both Jennifer and Uma. Because Jennifer at the start of the show of Black Lightning is going through a lot of stuff. She's growing into herself. She's getting to know herself. Getting into some trouble and you know I've obviously been through that with my parents. So, I have a little bit of that and the just learning about myself. And then there's the side of Uma that's very like I said determined and willing to do what she needs to do and work as hard as she can to get it. And that's where my, "been-working-since-I-was-5-years-old" side comes in because I take that very seriously. So I feel like it's a mix.
-
CCG