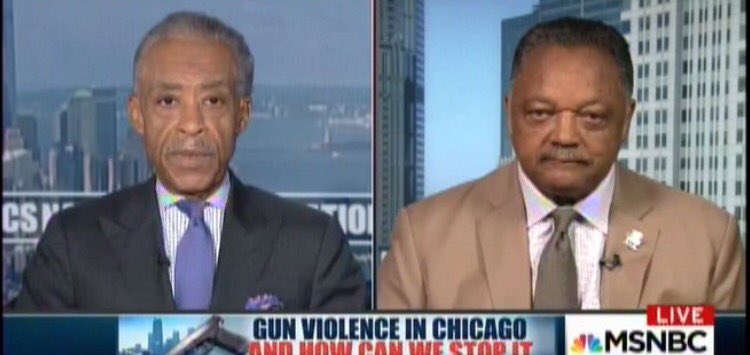 During the
INDEPENDENCE DAY WEEKEND 2017
, there were a documented over 100 shootings that 1left 3 people dead within the city of CHICAGO, IL!!!
Over the past 18 calendar months, the severe upturn in gun violence has resulted in the deaths of 1000 citizens of CHICAGO.
CIVIL RIGHTS Leader/Founder of
RAINBOW PUSH COALITION
Rev. JESSE JACKSON appeared form
The WINDY CITY
via satellite for an interview with Rev. AL SHARPTON for his MSNBC show
POLITICS NATION With AL SHARPTON.
During their session, Rev. JACKSON and Rev. SHARPTON discuss contributing factors to this epidemic of
INTERNATIONAL TERRORISM At HOME.
-
CCG