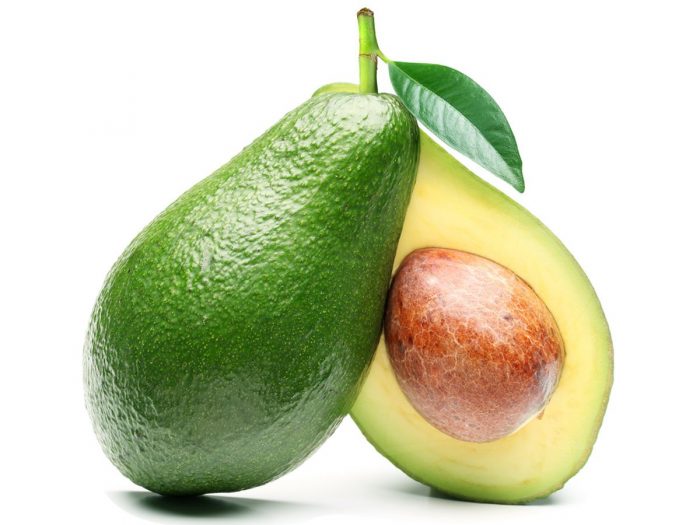 In the food world, AVOCADO is a fruit has received an enthusiastically fair share of hype in recent years!!!
Yours Truly CCG received his appreciation of the green pear-shaped fruit with the one gigantic seed from Dad, who has been a fan for as long as memory correctly serves.
Recent popularity has been spurred by the worldwide sport of smashing it on various types of toasts and then adding other savory ingredients.
Because there are so many yummy dishes that you CAN whip up using avocado, AND; because of its stand alone nutritional value (Good Fats, Vitamin K, Fiber, etc.), you, u, You, U, and; YOU could probably down one of these tasty treats every single day for 30 consecutive days.
To get you going on your
AMAZING AVOCADO ADVENTURE
, the really great folks at
FOOD & WINE Magazine
have done all of the heavy lifting.
Check out the
CCG FLAVORFUL 15
from the
FOOD & WINE Magazine
30 DAYS Of AVOCADO RECIPES
:
CUMIN OIL-FRIED EGG And AVOCADO TOAST
AVOCADO-And-SHRIMP SALAD With RED GODDESS DRESSING
AVOCADO-TARRAGON DRESSING
DRY-RUBBED SALMON TACOS With TOMATILLO-AVOCADO SLAW
MEXICAN AVOCADO BURGERS
AVOCADO PISSALADIERE
SCRAMBLED EGG And AVOCADO BREAKFAST SANDWICH
CHICKEN-And-AVOCADO SOUP With FRIED TORTILLAS
AVOCADO-HUMMUS DIP
AVOCADO HOLLANDAISE
BACON FRIED RICE With AVOCADO And FRIED EGGS
PINK GRAPEFRUIT-And-AVOCADO SALAD
MONTEREY JACK QUESADILLAS With AVOCADO And KALE-PISTACHIO SALSA VERDE
FRESH CABBAGE And AVOCADO TACOS With QUESO FRESCO
FRESH SHRIMP And SQUID COCKTAILS With AVOCADO And TOMATO
For the
FULL FOODIE 4-1-1
, take a trip over to visit
FOOD & WINE Magazine - 30 DAYS of AVOCADO RECIPES
.
ENJOY!!!
-
CCG
PHOTO