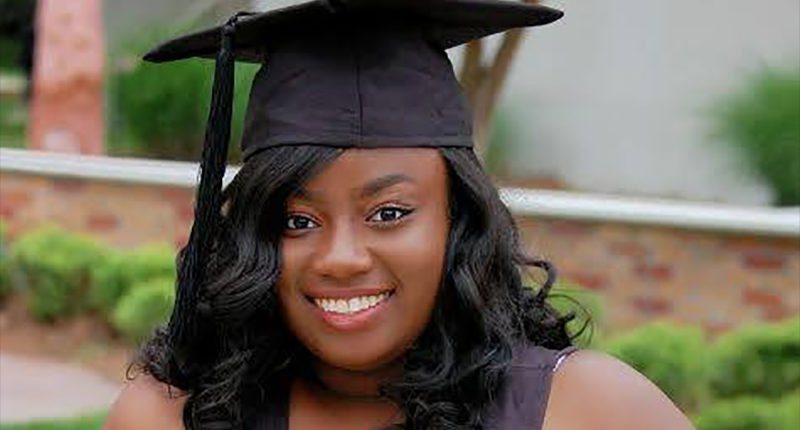 Meet JASMINE SHEPARD!!!
Chocolate-Covered JASMINE SHEPARD is a 2017 graduate of CLEVELAND HIGH SCHOOL that is located in CLEVELAND, MISSISSIPPI.
JASMINE had earned the right to be the FIRST BLACK VALEDICTORIAN in 110 years, but; CLEVELAND HIGH SCHOOL ADMINISTRATORS have robbed her of that honor!!!
WHITE school administrators forced her to be
Co-Valedictorian
with a WHITE female who held a lower GRADE POINT AVERAGE (GPA), had her to march into the ceremony behind her, and; during the ceremony, Jasmine was made to speak after her.
ROLLING OUT Magazine
reports her mother SHERRY SHEPARD has filed a lawsuit in the NORTH DISTRICT Of MISSISSIPPI, claiming that the CLEVELAND SCHOOL DISTRICT has a longtime history of racial discrimination.
50 years after having been ordered to desegregate, the Cleveland School District REMAINED racially segregated. After ANOTHER judge enforce action, the school finally de-segregated in 2016.
CLEVELAND SCHOOL DISTRICT ATTORNEYS claim that both young ladies held a SIMILAR GPA, and; neither the school, or; the school system practices discrimination.
Because Jasmine Shepard carried several college-prepatory
Advanced Placement Courses
, she completed with the actual higher GPA.
Following the publicity of the lawsuit, the Shepard family has received racist hate threats and comments on their social media pages.
The family is seeking monetary damages, and; for JASMINE SHEPARD to be named
CLEVELAND HIGH SCHOOL SOLE VALEDICTORIAN
.
-
CCG