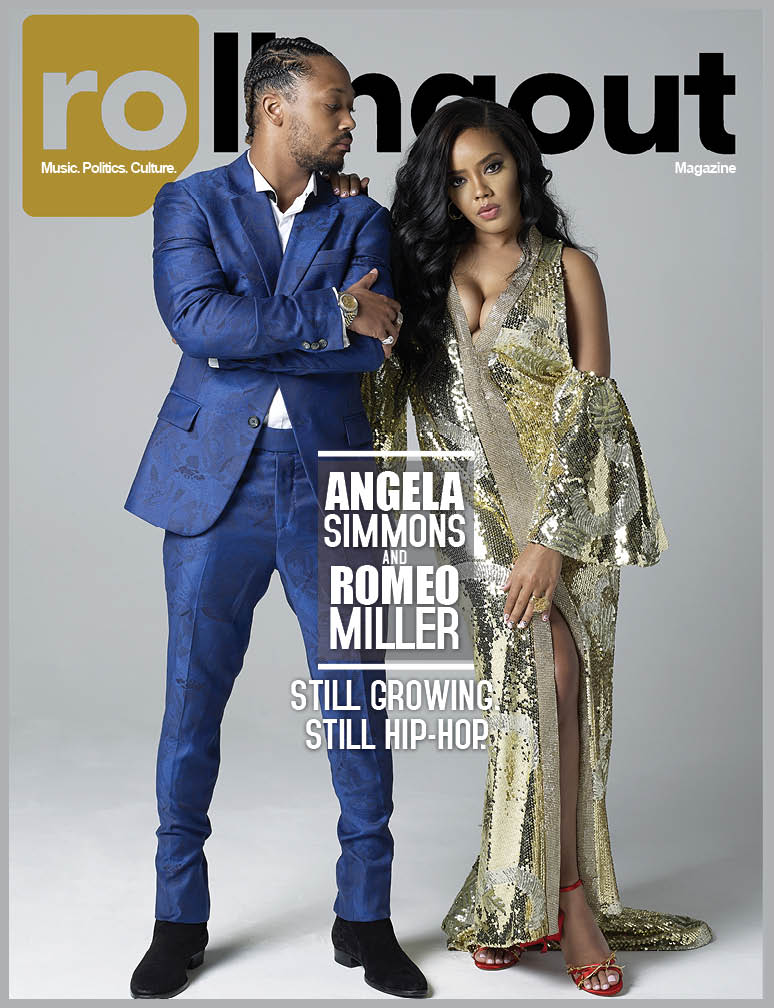 ANGELA SIMMONS and ROMEO MILLER are STILL GROWING, STILL HIP HOP, star on WE TV RealiTV series
GROWING UP HIP HOP
, and; they cover the new issue of
ROLLING OUT Magazine
!!!
ANGELA SIMMONS is the NEW YORK-native daughter of Pastor JOSEPH
"Rev RUN" "RUN"
SIMMONS of legendary HIP HOP Group
RUN - DMC
, while ROMEO MILLER is the NEW ORLEANS-native oldest son of legendary
NO LIMIT RECORDS
Founder PERCY
MASTER P
MILLER.
ROMEO reflecting upon his experiences on the show GROWING UP HIP HOP:
"You get to see our growth and maturity. I've grown so much as a person, and I think you get to see that."
ANGELA on her new journey of MOTHERHOOD:
"Being a mother is so awesome. It has caused me to grow up in so many ways that I didn't even know was possible. My son has been the best thing that could have ever happened to me."
ANGELA SIMMONS
D.O.B.: 09.18.87, Age 29
BIRTHPLACE: QUEENS, NY
BEFORE FAME: She was first introduced to audiences on TV's "Run's House" before sharing a spin-off series with her sister.
TRIVIA: She used to work as the editor of her own fashion magazine aimed at teen girls.
FAMILY LIFE: She has five siblings and is the daughter of JOSEPH Rev. RUN SIMMONS, and niece of RUSSELL SIMMONS. Her son, Sutton, was born in September 2016.
ROMEO MILLER
D.O.B.: 08.19.89, Age 27
ABOUT: Versatile talent who recorded his self-titled debut album under the name Lil Romeo when he was only eleven years old. Has acted in the films Brotherly Love and Jumping the Broom, and also shined in a recurring role on "Empire." He also starred in the title role of the Nickelodeon show "Romeo!"
BEFORE FAME: He joined his father's music label after he wrote his father a rap at the age of 5.
TRIVIA: His debut single "My Baby" reached No. 1 on the R&B/hip-hop singles chart and became certified platinum. The song also earned him Billboard Music Awards for Best Music Video and Best R&B/Hip-Hop Single.
FAMILY LIFE: His father is Master P and his sister is actress Cymphonique Miller. He played basketball at the University of Southern California.
-CCG