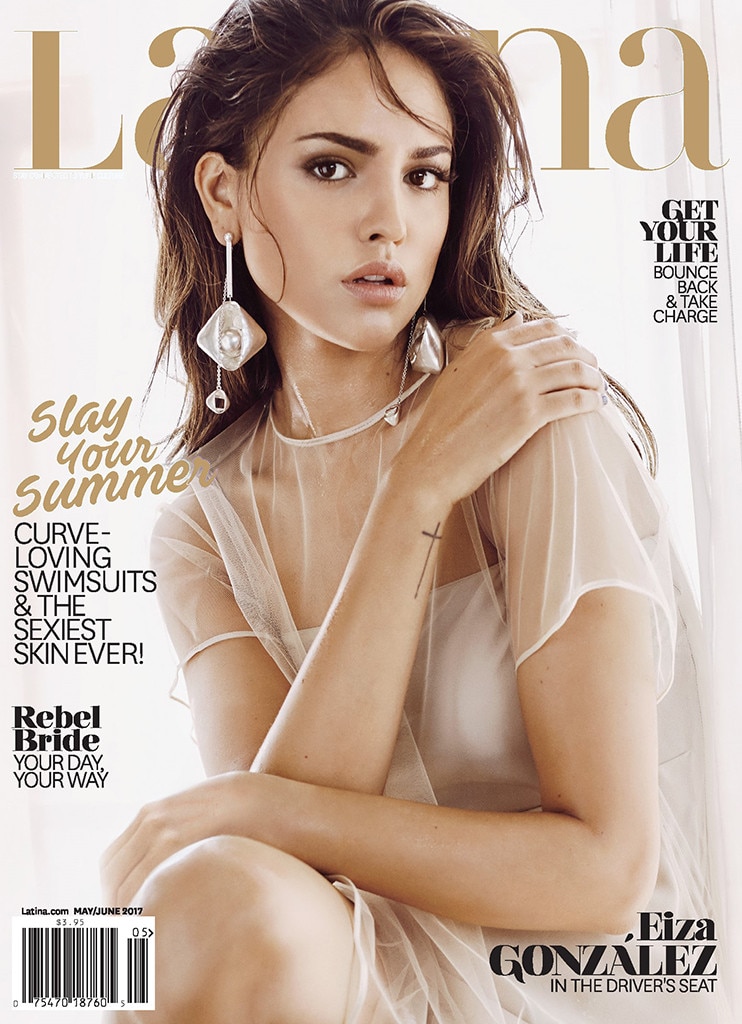 MEXICO-born film
BABY DRIVER
star EIZA GONZALEZ covers the May-June 2017
SLAY YOUR SUMMER Issue
of
LATINA Magazine
!!!
Here are some interview interludes:
"I lost my father very young, but not young enough to not be aware of what was going on. My father and I had an amazing relationship. We were very close. I fell into a very dark place and I couldn't deal with [the] loss. I started eating excessively and gained a lot of weight, and I was very sad. I wasn't in a good place. I wouldn't say I had an eating disorder, I would say I was going through depression."
Gaining Strength Through Mom
"My mom was very much alpha. I admired her because she was the working mom on the go. She's such a boss. She's an OG, as they say. She's such a sweet [and] inspiring woman — a hardworking woman. That's why I have this nature of admiring other women because, as I say, I was raised by a soldier. She was so strong and raised her children by herself. She kept being as positive as she could and she kept going. I adore my mom. She and I are best friends."
Adiós Mexico, Hello Hollywood
"I've been lucky enough to travel around the world and live in different places: Mexico City, Argentina, New York... That opened my mind a lot [and] really helped when it came time to leave. When you arrive in a new pleace, you're going through this emotional rollercoaster of knowing who you are and finding yourself. That made me really value Mexico, and how beautiful and full of life our culture is. It blows my mind — whenever you're stuck in one place you think this is how the world is, and then you walk out and see there's so many layers to everything."
"I wrote an essay that I would love to publish one day about what it is to be a Latina woman in the world. It's really hard to have your voice heard in a man's world. People are always comparing women and bringing them down — that I'm completely against. We have an obligation as women to not pit ourselves against each other because men are going to do it for us."
Searching for the Right One
"I'm looking for love like every other human being. I've been meeting a lot of people and finding what I like and what I don't like — defining myself as a person."
-
CCG