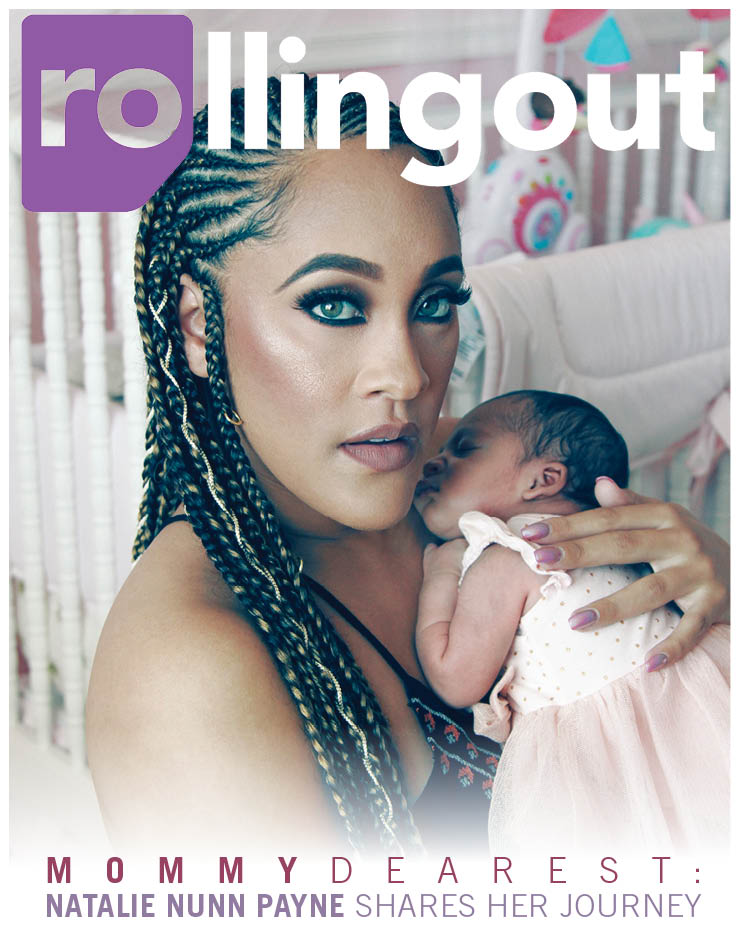 EASTER SUNDAY APRIL 16, 2017 former OXYGEN RealiTV series
BAD GIRLS CLUB
star NATALI NUN PAYNE gave birth to her beautiful baby daughter, JOURNEY RUTH PAYNE!!!
NATALIE has a unique BLACK, BRAZILIAN, and PUERTO RICAN ancestry, and; she overs the new issue of
ROLLING OUT Magazine
.
Here are some interview interludes:
On she and husband JACOB PAYNE dealing with a miscarriage about one year prior to their announcement of the arrival of BABY JOURNEY:
"The first loss I didn't understand. But God told me he had a plan. Jacob held me and told me we would get through it. I prayed for this child and the Lord has granted me what I asked of him. 1 Samuel 1:27. I prayed and prayed and prayed."
On her 5th WEDDING ANNIVERSARY MESSAGE to JACOB on their anniversary date of May 5:
"Every year we been together you would surprise me with some amazing gift! And I'd love it and be so thankful for anything you have ever bought me! But this year this gift no money could buy! Nothing in this world could bring me such joy, tears of happiness and feel so complete! This gift has by far been my biggest blessing in life! God has blessed us with our rainbow baby and I'm forever thankful!"
How did you get Jacob to leave the Midwest and move to Northern California?
I kidnapped Jacob. He is so not Hollywood and in the limelight. He is in the background. He does a good job of being involved as he feels he wants to be. Tanisha, from "Bad Girls Club," and I kidnapped him. He was my date to her wedding. Tanisha said, "You have to marry this guy. If I have to pull out pots and pans and beat him all the way to California, I will do it for you."
How have you grown since your debut on national TV?
I look back and sometimes I cringe. Then I remember the experience. I was in my early 20s. I am 32 now. It has been some time ago. [The] "Bad Girls" days were fun. The biggest change is being married. Jacob really calmed me down.
What is your ethnic background and how has it shaped you?
My mom's family is of both Brazilian and Puerto Rican descent. I have always loved the Hispanic culture. It's what prompted me to minor in Spanish. I took a lot of African American studies classes and culture. Journey will be very well rounded. She will learn Spanish and Portuguese, languages her mom knows.
Jacob and I lived in Brazil for a year; he actually had to learn Portuguese. He played international football.
-CCG