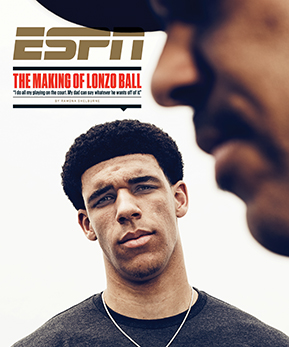 Former UCLA BRUIN/ Projected 2017 NBA DRAFT TOP 3 Pick LONZO BALL has spent his entire life being crafted for the possibilities of the
2017 NBA DRAFT
, which takes place Friday, June 22!!!
In his case, the craft master has been his father LaVAR BALL, who is also working on his two younger sons, LiANGELO and LaMELO.
The MAKING Of LONZO BALL - SPEAK It INTO BEING
is the cover story for the new issue of
ESPN The MAGAZINE
.
-
CCG