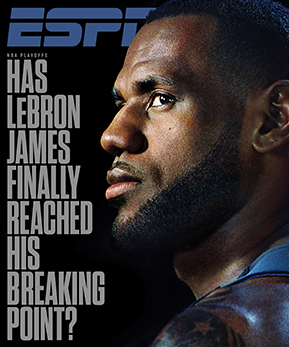 2016 NBA WORLD CHAMPION CLEVELAND CAVALIERS Power Forward #23 LEBRON RAYMONE JAMES has now officially logged MORE NBA PLAYOFF minutes than EVRY NBA Player NOT named TIM DUNCAN, KAREEM ABDUL-JABBAR, or; KOBE BRYANT!!!
At 32-years-old, this past season,
KING JAMES
led ALL players with
38 Minutes-per-Game.
However; at this frantic pace, how much longer can
LBJ
play at such a highly-competitive level???
ESPN Senior Writer HENRY ABBOTT waxes philosophically over the question,
Has LEBRON JAMES Finally REACHED His BREAKING POINT???
-
CCG