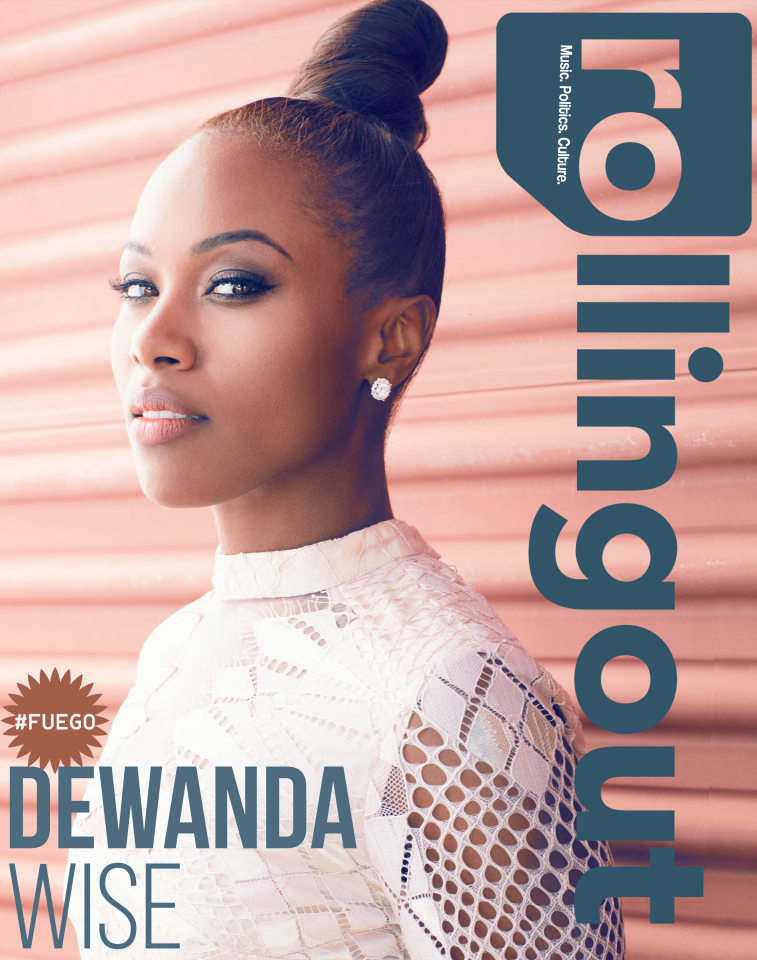 Chocolate-Covered BALTIMORE-native Actress DeWANDA WISE portrays
CLARA
on WGN series
UNDERGROUND
, she is
SHAMEEKA CAMPBELL
on FOX drama,
SHOTS FIRED
, and; she covers the new issue of
ROLLING OUT Magazine
!!!
Here are some interview interludes:
On how she prefers to portray a diversity of characters:
"The weird thing about training is you become really accustomed to playing characters, which is not something they really encourage when you get out of school, especially in Hollywood.
When you're training, you're literally playing people who look nothing like you and have nothing to do with you so you acquire a skill set, this master kind of toolbox. I played Tiresias in Antigone. I played Prospero in The Tempest. And, normally, when you get out of school, especially [if] you [become] a series regular on a show [where] you are [expected to play] that character for presumably seven-plus years, they want it to be closer to who you are. When you're auditioning for casting directors, they say the producers want to see you."
On the unique insight that she has gained by playing CLARA on both BROADWAY and TV"
"In all things 'Underground. There's always this underbelly of a modern day context. I always thought, 'If Clara existed today, she would be an Instagram model.' If Clara existed today, she would be this girl from boondocks nowhere who would be like, 'I need out; I need out; I need out; I need out.' So, it was just a blast to explore what that would mean to play a super-duper small-time girl who just was super aspirational and could see more for her life in the context of these circumstances."
On how her role as SHAMEEKA CAMPBELL has aligned with her personal politics:
"This role for me, it was a gift from God, It was a place for me to combine my artistry and my activism and that doesn't happen often. Yeah, on a selfish level, it gave me someplace to put my own rage and sense of injustice."
"I'm always consumed or interested in the real and quiet moments of people's daily lives and so Shameeka Campbell is representing the Mothers of the Movement. She's your Wanda Johnson, mother of Oscar Grant; your Leslie McFadden, mother of Michael Brown. And we only see these mothers in public. We only see them on the news and actually, it wasn't until this year before any of the mothers, who had lost their sons at the hands of the police, had written anything about it.
"You can read Leslie McFadden's book and you hear the kind of painstaking, aching and daily grief that she endures. So, for me, Shameeka Campbell in the story is integral to building this kind of empathy that I feel we've lost."
On how portraying ROCHELLE in the film, HOW To TELL If YOU'RE A DOUCHEBAG opened doors for her:
"Rochelle is stunning and brilliant and that's what I needed and what I wanted to do at the moment," she says. After Douchebag at Sundance, she booked both "Shots Fired" and "She's Gotta Have It." Thanks to her husband and his support, they invested in the film using one of his "Underground" checks so she was not just one of the stars but the executive producer, as well.
"You have to say yes to yourself first and you have to tell people who you are and you have to continue to tell people who you are,"
-CCG