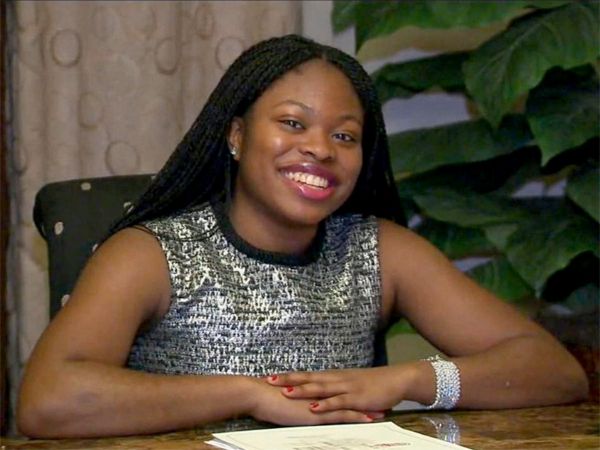 CRAZY COOL GROOVY CONGRATULATIONS
goes out to Chocolate-Covered 17-year-old IFEOMA WHITE-THORPE, who is a graduating senior at MORRIS HILLS HIGH SCHOOL in ROCKAWAY, NJ, and; has already been accepted into all eight of the IVY LEAGUE COLLEGES!!!
She has been accepted into BROWN, COLUMBIA, CORNELL, DARTMOUTH, HARVARD, UNIVERSITY Of PENNSYLVANIA, PRINCETON, and YALE. She has also benn accepted into STANFORD.
ABC 7
reports IFEOMA said;
"I was shaking, I was like, oh my gosh, oh my gosh, like this might be eight out of eight and I clicked it and it said 'Congratulations' and I was like oh my goodness and then I was like, what did I say?

I think my love for poetry and writing just really stood out,"
She added;
"I got into Harvard early action so I figured I'll just go there, so then I got into all the others and I was like, wait now I don't know where I want to go.

At this point none of the schools I've applied to said they give merit scholarships, so I'm praying that they give me some more financial aid or some money, shout out to all of those schools, please give me something,"
Ifeoma is president of student government at Morris Hills, and her current plans are to
study biology and pursue a career in global health.
She decided to apply to the ivy schools because of their research facilities.
-
CCG
THEYBF