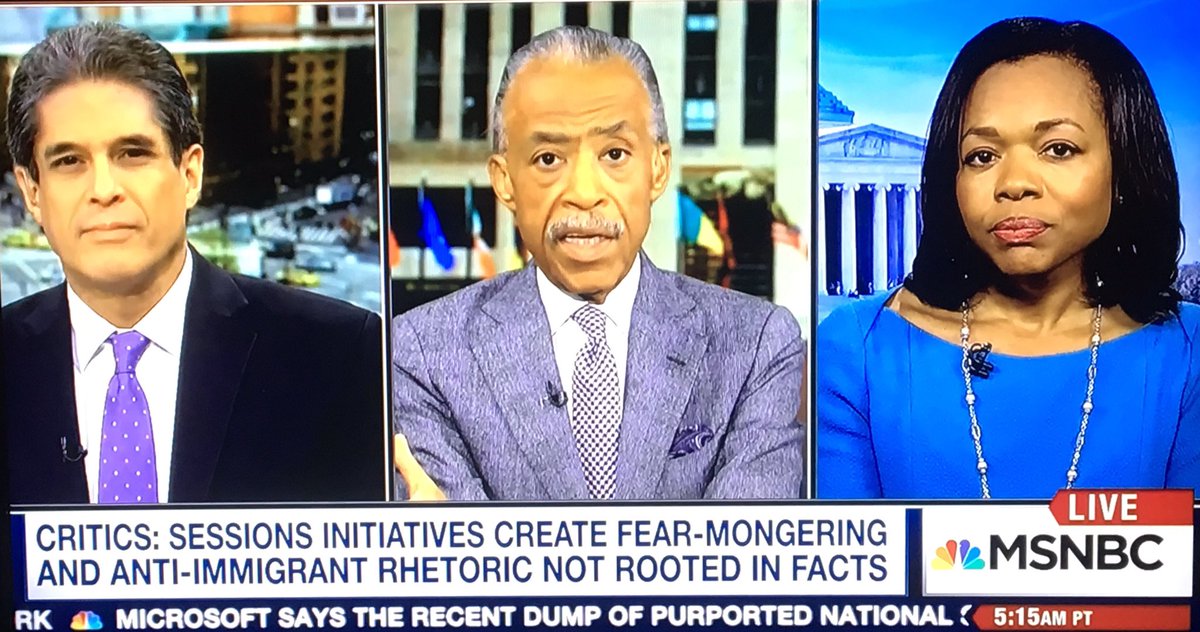 The Attorney General JEFF SESSIONS-led U.S. DEPARTMENT Of JUSTICE has managed to accumulate consecutive victories in the arena of rolling back civil rights advances achieved not only during the administration of President BARACK OBAMA, but; those attained thought the past 50 years!!!
This past Sunday, April 16,
LAWYERS' COMMITTEE For CIVIL RIGHTS UNDER LAW
President & Executive Director KRISTEN CLARKE and
MSNBC - CHANGING AMERICA
Host RAUL A. REYES were in NYC for an interview with Rev. AL SHARPTON for his MSNBC show,
POLITICS NATION With AL SHARPTON
.
-
CCG