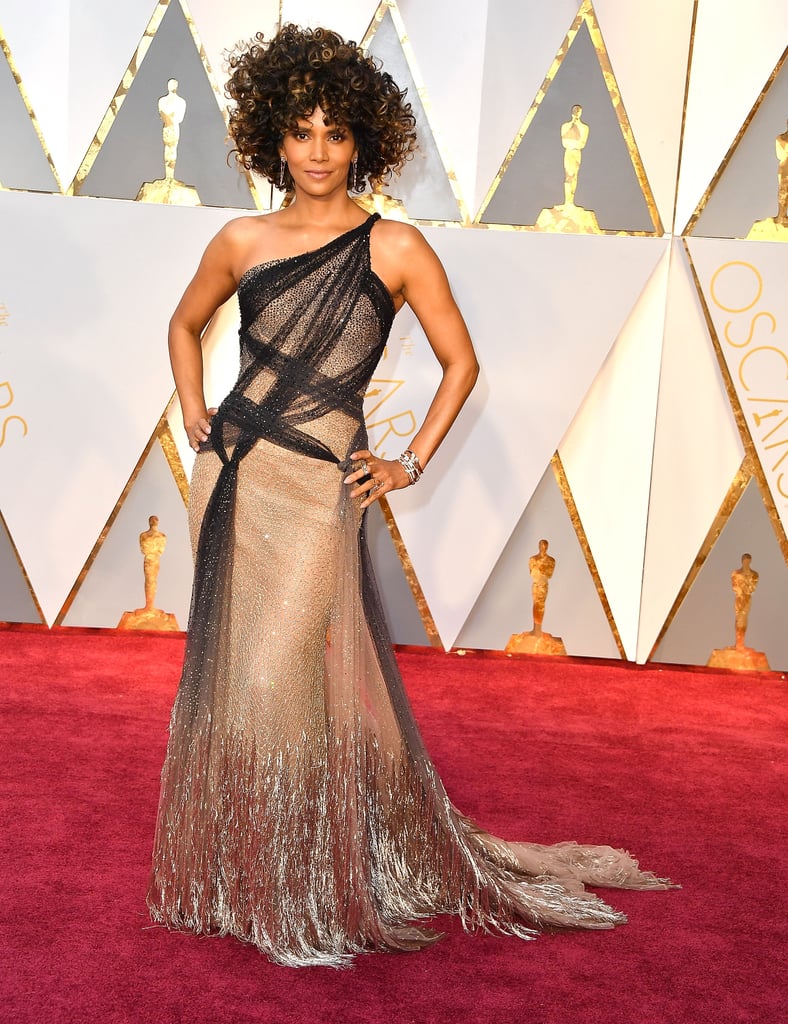 The night of the
2017 ACADEMY AWARDS
, Actress HALLE BERRY and Big Curly Hair were stunning in a gown by ATELIER VERSACE!!!
In 2002, HALLE ERRY became the first FIRST BLACK WOMAN to win an Academy Award for BEST ACTRESS for her leading role the 2001 film,
MONSTER'S BALL
, inwh
ice she starred with BILLY BOB THORNTON.
After the 2017 Academy Awards, HALLE posted a video to her
Instagram
and captioned:
"After a long award show a girl can't wait to take it off!!!"
The video shows her slipping out of her gown, walking towards a swimming pool, then diving in for a night of post-Oscars skinny dipping.
The video is set to BRUNO MARS song,
VERSACE On The FLOOR.
Now; most of us will never have the experience of a long night at The OSCARS, but; guess what???
Halle Berry is just as real as the rest of us, because; HALLE BERRY LOVES SNACKS!!!
The recently-turned 50-year-old beauty just recently posted;
Me when someone says "I'm coming over and I've got snacks."
-CCG
PLAYBOY
PLAYBOY