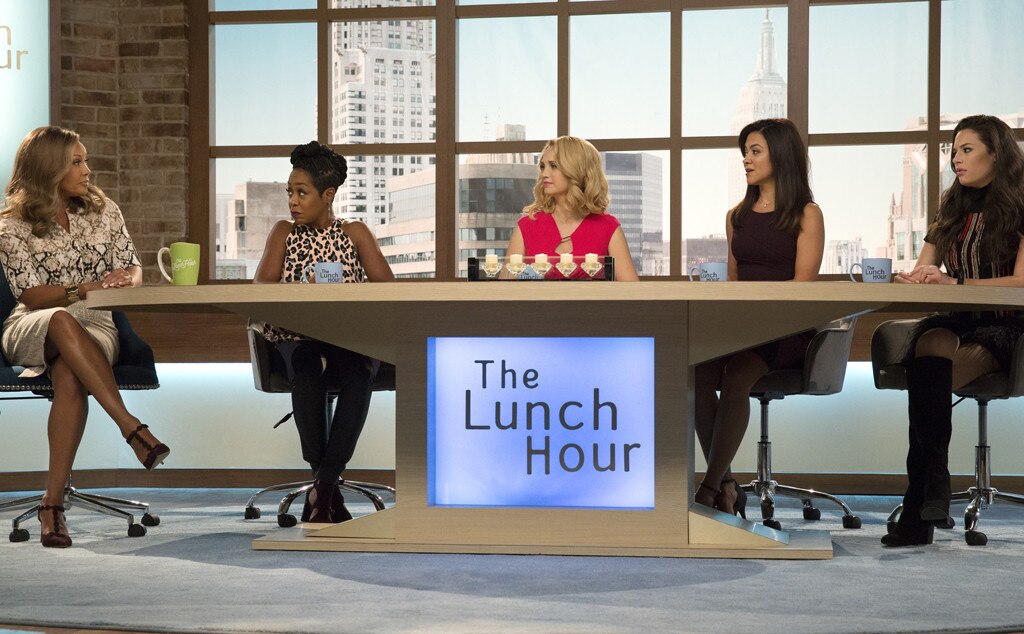 Get ready for VANESSA WILLIAMS and TRICHINA ARNOLD in upcoming VH1 RealiTV Parody Sitcom,
DAYTIME DIVAS
!!!
DAYTIME DIVAS
will follow the raucous behind-the-scenes drama of fictional popular daytime talkshow,
THE LUNCH HOUR
.
VANESSA WILLIAMS portrays
MAXINE
, creator and host of THE LUNCH HOUR. Her cohosts of the show within a show will be TRICHINA ARNOLD as
MO
, CHLOE BRIDGES as
KIBBY
, CAMILLE GUATY as
NINA
, and FIONA GUBELMANN as
HEATHER
.
DAYTIME DIVAS is inspired by the STAR JONES novel,
SATAN'S SISTERS: A NOVEL WORK Of FICTION
.
Daytime Divas premieres MONDAY, JUNE 5, 2017; 10:00 PM EST on VH1.
Will YOU be WATCHING???
STAY TUNED.
-
CCG
THTH