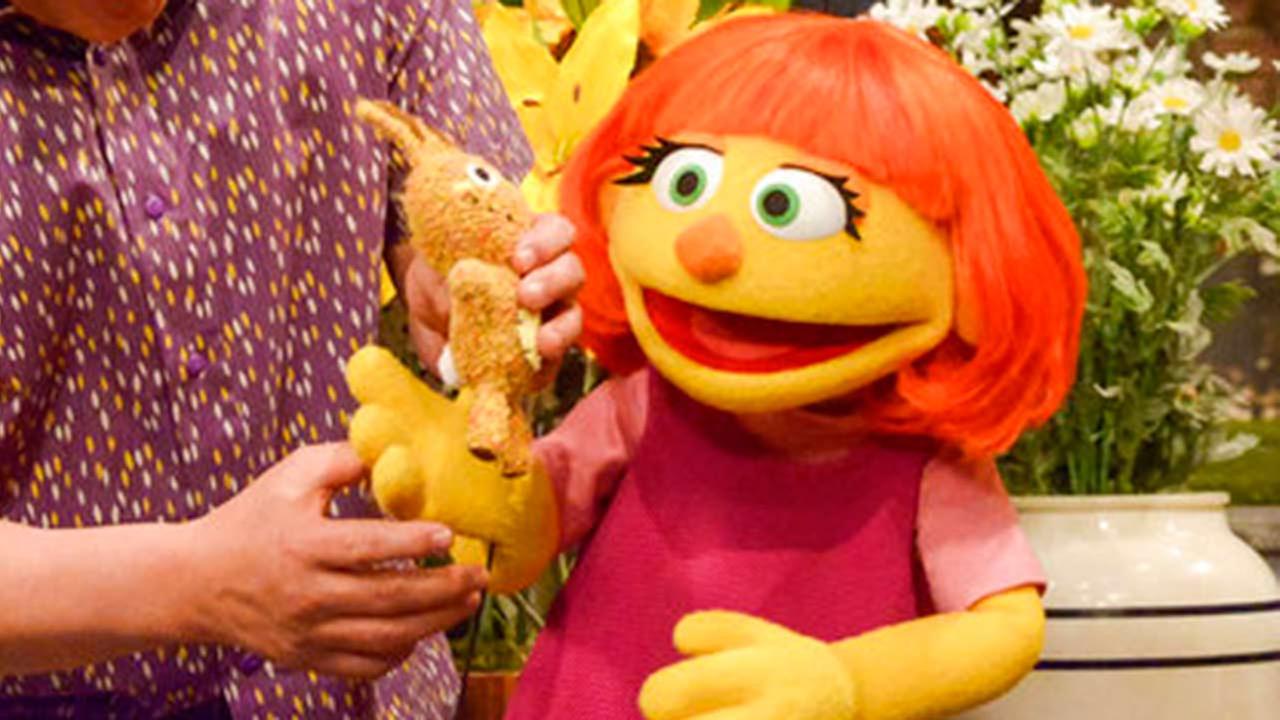 Next month, popular PBS children's show
SESAME STREET
will introduce new character
JULIA
, who has
AUTISM
!!!
Sunday,
SESAME STREET
posted videos to their
HBO
and
YouTube
sites. Watch JULIA and her friend
ABBY CADABBY
sing the Sesame Street theme song,
SUNNY DAYS.
ABC NEWS
reports SESAME STREET Senior Writer CHRISTINE FERRARI said;
The character was complex because

"autism is not one thing, because it is different for every single person who has autism.

When [children] encounter [someone autistic] in their real life it's familiar. And they see that these-- these can be their friends too."
STACEY GORDON has a son with autism, and she will be the puppeteer for Julia.
STACEY GORDON said;
"[This] means that our kids are important enough to be seen in society. Having Julia on the show and seeing all of the characters treat her with compassion ... and like her. Had my son's friends been exposed to his behaviors through something that they had seen on TV before they experienced them in the classroom, they might not have been frightened. They might not have been worried when he cried. They would have known that he plays in a different way and that's OK."
-
CCG