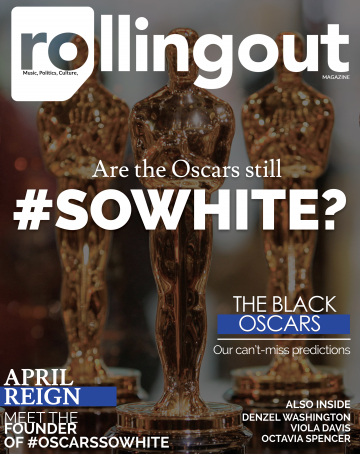 2015 and 2016 were both record-breaking years for the good folks over at
The ACADEMY Of MOTION PICTURE ARTS And SCIENCES
!!!
For both years, there were exactly ZERO ACTORS/ACTRESSES Of COLOR to be nominated for an Academy Award in any of the four Acting Categories.
Following the 2016
Diversity Debacle
, ACADEMY President CHERYL BOONE ISAACS and the governing board passed a series of measures that were designed to include a more appropriate representation of the overall demographics of the Voting Body.
Those measures include the following: 1. Members must remain active for 10 years, 2. Members must remain active in Motion Pictures during that same 10 years, 3. If activity requirements are met, membership is renewed, 4. Those who do not Active Status qualifications will be moved to Emeritus Status, where they will enjoy ALL privileges of membership EXCEPT voting, 5. Winners and/or Nominees of Academy Awards, and; those who have served THREE 10-year terms are granted LIFETIME VOTING RIGHTS.
As a response to the historically whitewashed historic
OSCARS,
in early 2015; Entertainment Attorney/
BROADWAY BLACK
Managing Editor APRIL REIGN created the Hashtag-turned-Media Firestorm #OSCARSSOWHITE, that scorched its way across ALL of Social Media.
APRIL REIGN
Makes iT RAIN In TRUTH
for the new issue of
ROLLING OUT Magazine
.
Here are some interview interludes:
Last year, you stated that you were encouraged by the swift actions of the Academy's board. What were your first thoughts when this year's nominees were announced?
Having 687 new members of the Academy, which was its largest and most diverse class ever, was encouraging. But, we must not forget that the voting body remains 89 percent White and 73 percent male and the average age is in the early 60s. While this was a good start and I am encouraged, I'm just not sure we can say that based on the demographics that the increase in nominations is due to the changes the Academy made in regard to voting members. I think this year's nominations were the result of quality performances and exemplary work behind the camera being recognized by their peers.
Four of five Oscar-nominated documentaries were made by Black filmmakers. How significant is this? Will this have any affect on diverse drama films by African American filmmakers in the future?
No, simply because these are two different genres. This is the first time we have had so many stories in the documentary category that reflect the Black experience. And, that just goes to show that there are a myriad of stories that not only can be told, but should be told. But this is reflective of the larger filmmaking community: there are stories that should have a fair chance to be told.
#OSCARSSOWHITE went almost instantly viral. It was inspirational because it demonstrated not only the power of Black Twitter but also the power of a 140-character communication method. What advice would you give current movements combating injustices?
Anyone, a movement or an individual, that has passion about a particular issue has to be committed to making a change to that issue. Twitter is just one media platform of many. It does lend itself well to respecting issues regarding social justice or #BlackLivesMatter or whatever the case may be. So, ensuring that the message is easily understood and consistent are two goods ways to help your message get across to the masses.
In 2018, what do you foresee in regard to the American movie industry and films by and for African Americans?
All of the films that were nominated this year were in production or pre-production before the #OscarsSoWhite hashtag was created. What we are seeing now is that studios are realizing that it is no longer risky to bank on underrepresented communities.
Hidden Figures
has now grossed over $130M and is the highest grossing Oscar-nominated film ever in the Best Film category. It was also No. 1 at the box office for two weeks in a row when it was first released. What that tells studios is that people of color, and Black women specifically, can open a film strongly and that more of these films and those of other marginalized communities should be made.
-CCG