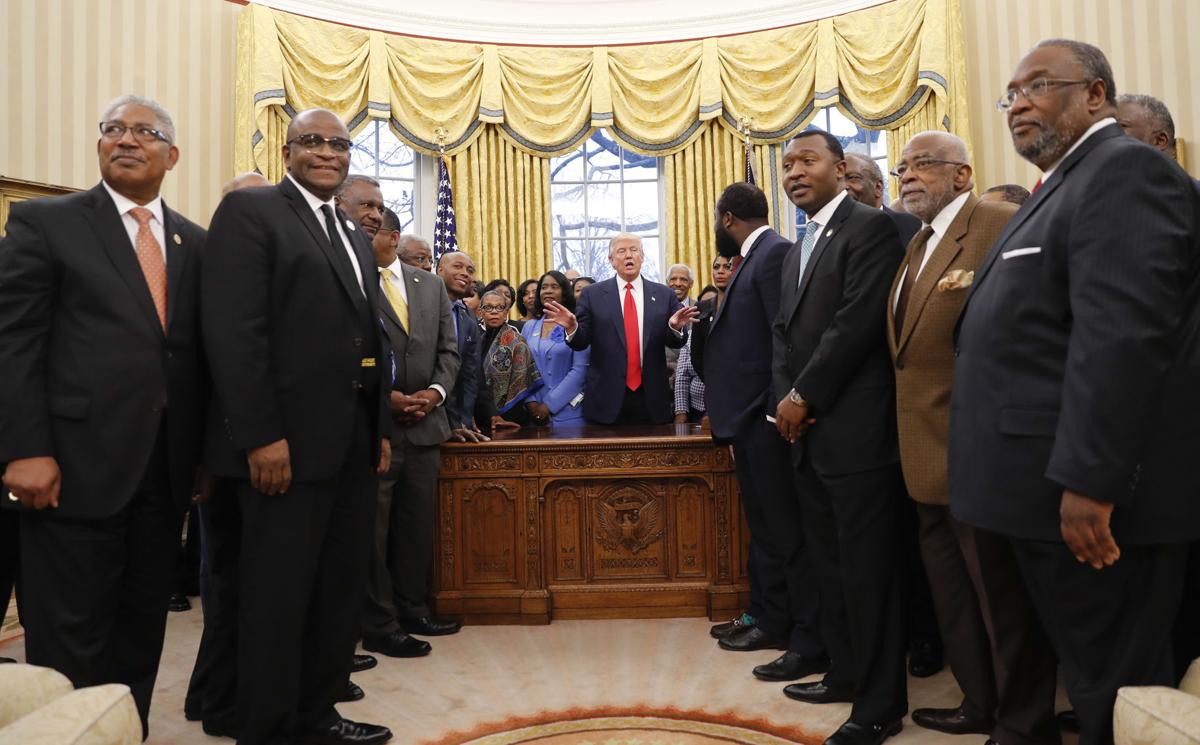 About weeks ago, President DONALD TRUMP had meeting with the presidents of many of our nation's HBCU (Historically Black Colleges and University) institutions!!!
During this historic meeting President TRUMP, and hours later, U. S. Secretary of Education BETSY DeVOS referred to the institutions as
"SCHOOLS Of CHOICE,"
and therefore negated the true historical origins and significance of the HBCU.
Dr. MICHAEL LOMAX, CEO and President of the UNITED NEGRO COLLEGE FUND (UNCF), and; Filmmaker/Documentarian STANLEY NELSON joined Rev. AL SHARPTON to discuss President TRUMP, the significance of the HBCU, the meeting with the HBCU Presidents, and so Much MORE on his MSNBC show,
POLITICS NATION With AL SHARPTON
.
Dr, LOMAX is the former President of DILLARD UNIVERSITY in NEW ORLEANS.
-
CCG
PHOTO
PHOTO