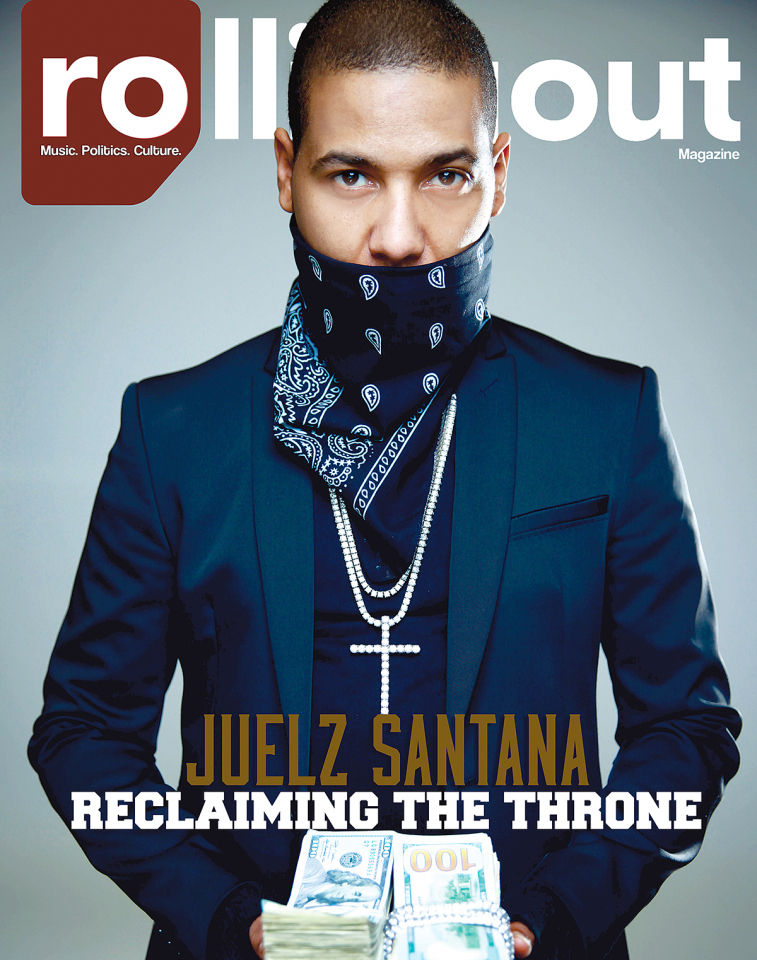 HARLEM, NYC native Rapper/Actor JUELZ SANTANA covers the new issue of
ROLLING OUT MAG
!!!
Here are some interview interludes:
So your new single "Dip'd N Coke" has been getting a lot of attention. What was the process like making that song with Cam'ron and French Montana?
It was a dope vibe. Me and French got a few more records we've worked on, but that wasn't one of the records we worked on in the studio. He hit me up. You know, I been dropping records every Monday, making a lot of noise, especially in the city. So he hit me up, said he was trying to get on that. He sent me the record … and I felt like it had that old Dipset feel to it.
After hits like "The Whistle Song" and "Clockwork," do you feel like your individual sound has changed at all?
Individual sound nah … I just try to get better while staying true to my original sound, as well as keep myself current with what's going on around me. You know, I may rap over certain beats, but I'm always looking for ways to bring my flow to the beat and not sound like any rapper outside of Juelz. It's all about figuring out what you can take from the music and making it work for you.
How are digital streaming platforms changing the game?
It's totally different. It had gotten to the point where labels had to figure out how to turn streams into sales. So it's like how do you know how good an artist is when people are streaming the record and not actually going out and buying the albums? It's totally different; it's a good thing, I think. You know hip-hop has sustained and passed the test of time. This wasn't supposed to be a thing that lasted 5, 10, 15 years, but it's still here and that alone is a beautiful thing.
What made you want to come back for the seventh season of "Love & Hip Hop"? Would you consider doing a spin-off show?
I really just wanted to support my lady, give her that platform. I didn't want to subject myself to certain things that at the end weren't real. Our relationship already has drama. I just wanted to go on there and be me, Juelz Santana. The money's definitely good, though.
What would you tell young rappers getting into this industry that you didn't know
when you first started?
Go hard, believe in yourself and always work hard. Stay on top of your business. At the end of the day, it's the music business. They put the business second, but really it should be the business of music because it's extremely important.
-
CCG