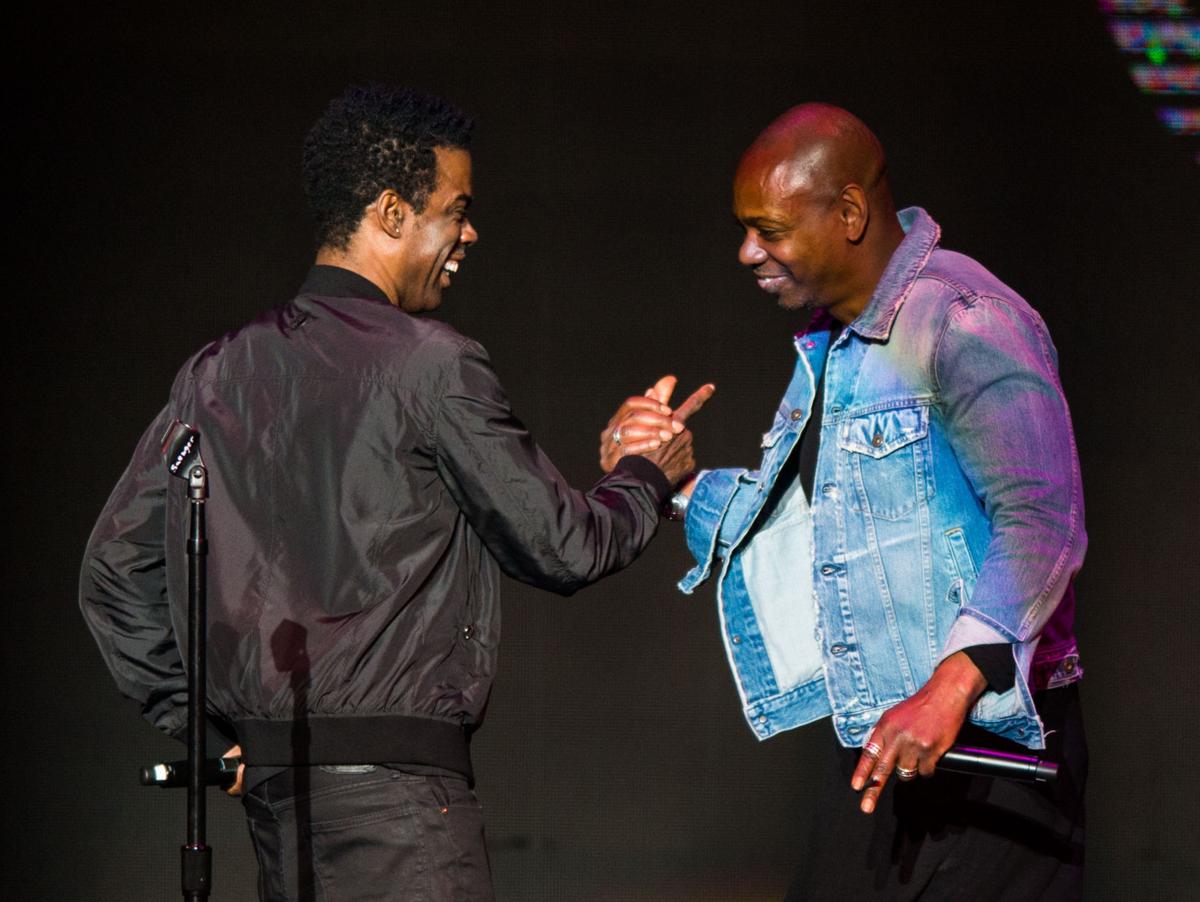 Saturday night, Comedian/Actor/Director CHRIS ROCK began a 3-night stint at the SAENGER THEATRE in NEW ORLEANS as a part of his
CHRIS ROCK: TOTAL BLACKOUT TOUR
, and; in addition to scheduled openers ERIC ANDRE and JEFF ROSS, he had a surprise guest - DAVE CHAPPELLE!!!
Dave Chappelle had just recently completed his own 4-night New Orleans run that coincided with
2017 NBA ALL-STAR WEEKEND
and
MARDI GRAS 2017
.
DAVE CHAPPELLE opened;
"I know I was just here. Tonight, you are all a part of a social experiment... Stranger things have happened in new orleans.'
Sunday night, Chappelle opened a 5-night run in AUSTIN, TX.
Just before the end of the Saturday night special show, DC confessed;
"This just might be one of the flyest things I've ever been a part of."
-
CCG
TIMES-PICAYUNE